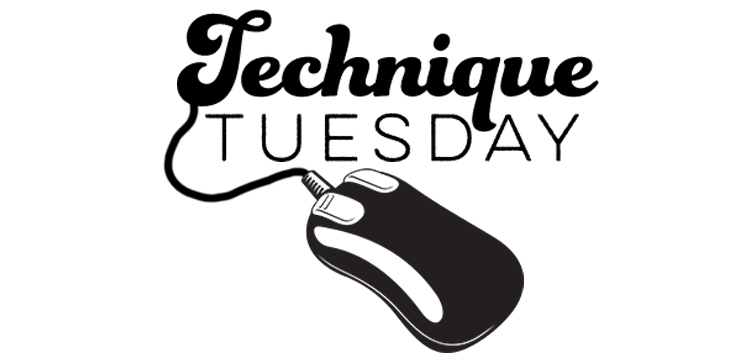 Clean & Simple Scrapbook Technique
Keeping it clean and simple can be a challenge. The scrapbook kits are so full of colorful papers and embellishments that the inclination is to act like a kid in a candy story and pile them on! Today, we challenge you to make your own Clean & Simple layout.
Minimalist scrapbook design only uses the most essential elements, including intentional titles, word art or journaling, sparse embellishments, basic shapes, and limited color palettes, to create something that's very simple yet memorable. With simple layouts, you can decide exactly how the viewer's eye will move along the page.
Clean & Simple layouts can be sleek and modern or effortless and elegant, but just how is that look achieved? Here are some basic principles for most Clean & Simple scrapbook layouts.
Negative Space. Whether you opt for a solid color, a softly blended background paper, or a full photo background, most Clean & Simple layouts will have a counterpoint "blank" space that acts like a canvas to allow the photo or title to present prominently. This allows your eye to move and rest in specific places.
Arrangement. Simple layouts will fortify spatial relationships either through a grid or purposeful asymmetry.
Go Flat. Use fewer layers and avoid deep shadowing on multiple elements.
Color. Limit your palette, but go high contrast.
Titles and Journaling. Use highly readable typefaces and imaginative leading between characters. Simply varying font size and typeface can be an effective design tool. Utilize your title work, word art, or journaling as an actual design element on the page. Turn it perpendicular, emphasize it as a recurring shape already on the page, or simply make it a contrasting or complementary color. Select journal tags or strips to emphasize shape and balance.
Be Unexpected. Add pop to your layout by uniquely cropping your photo or an embellishment or even your title. Use a photo extraction in a creative way. Reduce the opacity of any page element and add pizzazz with little effort and no additional clutter.
Edit. Edit. Edit. Less is always more. Minimalist design is a philosophy of creating something where every element has a purpose. Never be afraid to "hide" an embellishment or two in the final review of your page; you might just like it better. Edit your journaling as well. Keep prose tight and to the point, avoid repetition, use active rather than passive voice, and find the perfect adjective. As Jon Lovett says, "I will never apologize for selective editing to make myself look better."
In scrapbooking, we can get away with bending some of the tenets of Clean & Simple composition. Suitable blended papers and embellishments already prepared by the Scrap Girls designers can make creating a layout even simpler. Adapting masks, overlays, and brushes to achieve a textured yet subtle backdrop is also a great way to use scrapbooking tools to customize a monochromatic background with interest. Choose selectively from any kit, and you can create a striking Clean & Simple layout.
Here are a few Scrap Girls tutorials that emphasize some of the principles discussed:
Journaling Placement on Scrapbook Pages
Clean, Simple Lines Using a "Busy" Collection
Here are some examples of Clean & Simple layouts from the Scrap Girls Gallery.
Layout by: Celestine
Layout by: Carmel
Layout by: Geraldine
Layout by: Marie-Christine
Layout by: Anne-Marie
Layout by: Florida Granny
Layout by: Ladyscrapalot
Layout by: Scrapgarden
Layout by: Jane in NZ
Layout by: Brandy
Layout by: Laura


Tutorial written by Celestine