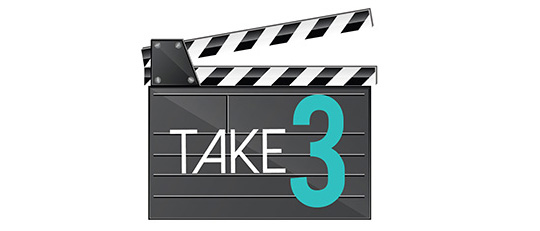 Welcome to the Fall Holiday Season of 2023! Whether it's fall festivals, Halloween, Thanksgiving, changing leaves, or pumpkins, we think it's about time to find a new collection to use on your next series of fall layouts! Designer Aimee Harrison has a fabulous kit to share — her 
Value Pack: Bountiful Blessings
is both bountiful and a blessing — you'll be overwhelmed with the hundreds of items that are ready to click-and-drag onto your next layout!
And Aimee has a wish for you: "I hope you have bountiful blessings upon your table as you celebrate Thanksgiving. Thanksgiving has always been one of my favorite holidays because I love to gather with family and tasty meals!"
To give you a sample of how Aimee's kit works in real life, we asked our Creative Team members to do a 
Take 3 
feature with her kit this month. They designed their layouts using only this kit, and now they'll tell you what they liked best about it! And did we mention you can get Aimee's 
Bountiful Blessings 
kit for 
50% off until 11/18 at Midnight (ET)
?
Check out Andrea, Cindy, and Laura's reviews below — then add 
Bountiful Blessings
 to your stash today!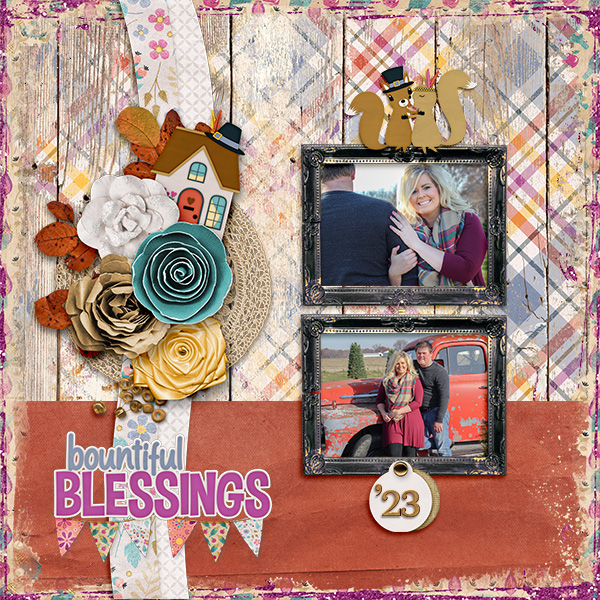 Laura: I was drawn to the cute animal embellishments in this kit. Aimee did a great job of demonstrating the theme of her kit through the expressions and poses of the animals. That's just one of the reasons why I love this kit!

Cindy: This kit has all the autumn vibes with a little pop of color. I love the purples and teals that Aimee uses in this kit, and the weathered wood papers are gorgeous. Super cute Thanksgiving characters and elements will make this a go-to for your holiday pages.

Andrea: This whole kit is full of Bountiful Blessings — cool alphas, great word art, beautiful embellishments, and great colored papers — and the glitter styles! The collection is gorgeous and can be used for many occasions — fall or Thanksgiving with a touch of blues and purples — and the cute forest animals are perfect!