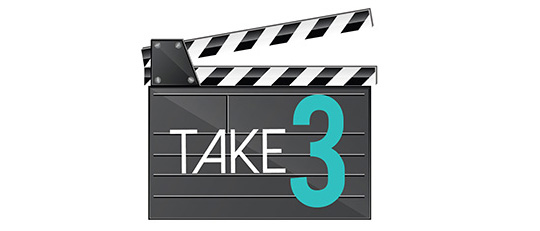 Hand over your heart, it's time to wave a flag for the USA! As the Fourth of July brings parades, picnics, and popsicles, we've got the perfect collection to capture the summer fun of Independence Day (and a whole lot of other events). Laura Louie's Main Street USA Collection Biggie is patriotic, to be sure, but it's also one of the most adaptable collections you'll ever find for showcasing the celebrations in your life. And to prove our point, this month's Take 3 features three Creative Team members who give you their take on Laura's kit. And because we know how much you love a sale (because, hey, we love 'em, too), you'll find Laura's collection on sale for 50% off through July 4th.

Marie-Christine: Even though I live in the UK, I am so happy to take part in this month's Take 3 that celebrates the USA's Fourth of July! I want to hang out the flags and bunting to decorate this special event, so I did — in my very own creative way. Joy, vibrancy, and energy are abundant in the Main Street USA Collection Biggie. I certainly will be using this collection for many years to come in a variety of layouts. Happy Fourth of July, everyone!

Debby: This collection is just perfect for so many holidays — Memorial Day, Veterans Day, Fourth of July, Flag Day, even the Labor Day weekend — because the fireworks, red/white/blue embellishments, and bright papers make it so adaptable. I know I will be using it again for our son's Demolition Derby page because the theme was the "flag"  so we painted his car with flags!
Shauna: I love patriotic kits, because they can be used for so many different types of layouts. The red, white, and blue is just such a great combination of colors. When I saw the Main Street USA Collection Biggie, I was immediately drawn to all the wonderful papers, but it has so much more. I know I will use this kit over and over again.

Don't forget you'll find Laura's Main Street USA is on sale for 50% off through July 4th