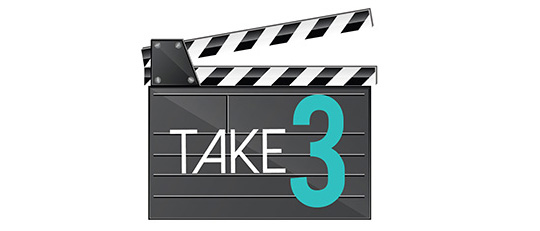 You've heard it before: Follow Your Heart! That's the advice we're giving today as we present this month's Take 3 feature which showcases the Value Pack: Follow Your Heart Love by Butterfly Dsign. Take 3 gives three of our Creative Team members a chance to design a layout from the same collection and show you what they liked best about the kit. Then we give you a chance to grab that collection for 50% off until Thursday (2/11) at Midnight (ET). See what we've featured this month!

Debby: I just love the deep rich colors of this collection. There are many useful embellishments to enhance a variety of page styles. I think the glitter will be great for Christmas or New Year's photos.

Andrea: It's amazing that one element can sway me to get a collection, and for this beautiful collection, it was the red-checkered ribbon. The combination of the dark and pale colors complements each other as well.

Laura: I am excited about the natural-looking embellishments. They add a lot of texture and depth to the pages. This is a very versatile kit — between the sweet treats of cookies and cupcakes, which can be used for party and celebration layouts, and the flowers, leaves, bird, and butterfly which can be used for outdoorsy layouts, I love the balance of bold colors with earth-toned elements.