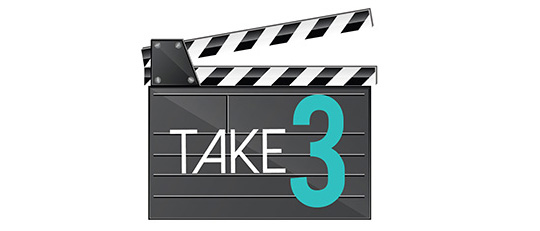 There's nothing quite like the smell of delicious food on a grill on a lazy summer night. (And it's even better if those mouth-watering aromas are happening in your own backyard and not drifting over from the neighbor's yard!) It's the love of grilling that brings us to this month's 
Take 3 feature with Fire Up the Grill Value Pack from Blue Heart Scraps.
 This kit is jam-packed with all the ingredients of a well-done layout. Each month, our 
Take 3
 feature gives three of our Creative Team members a chance to design a layout from the same collection and tell us what they liked best about the kit. Then we give you a chance to grab that collection for 
50% off until Saturday 7/15 at Midnight (ET).
Check out their reviews and layouts below — then fire up the grill and start scrapping today!

April: When I saw this themed kit, I immediately thought of all the barbecue photos I haven't scrapped yet. I love that the barbecue grill embellishment is the same kind that my grandpa used and that the colors work perfectly with my photos! 

Sue: This is the perfect kit for a backyard barbeque or other summer activities. When I saw all the different, fun grilling elements in this kit, I thought, "YES!" and I knew this would be perfect to scrap some grilling photos I had been saving. The bright, primary colors bring a real punch of fun and joy.

Debby: What caught my eye on this was all the condiments and tools that work perfectly on layouts that focus on grilling. I think this colorful collection will be great for future pages of parties with friends and family, too.