There's not much time left for you to grab the 
July ScrapSimple Club: Starry Night by Adrienne Skelton Designs
!
Adrienne and her family love to sit outside and watch Fourth of July fireworks, so it's no surprise that those memorable moments sparked this kit, as she explained: "I thought it would be great to be able to scrap all your Fourth of July celebrations using a starry theme!" We agree completely!
As you scroll through Adrienne's sample images below, remember that this kit — with all these wonderful Members Only extra goodies — is only available at this low price until Midnight (ET), August 14. Add Adrienne's Starry Night to your scrapbooking stash now while you can get it at the best price it will ever be!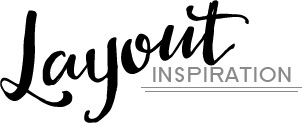 Layout by Cindy

Layout by Laura

Layout by Andrea


Layout by Debby
---
Behind the Scenes
Theme For The Club: I was inspired by thinking of what Fourth of July celebrations are, not just about the fireworks but the whole atmosphere of it happening at night under the stars.

Product She This Is The Most Useful:​ I think paper overlays are the most versatile thing you can have because there are so many different options available for papers and elements by using Blend modes and modifying Opacity and even adding a color. 
Product She Thinks You Will Love:  I think our customers will love the combination of the paper templates with the grunge overlays using colors and Blend modes! It really is a lot of fun to see how much different looks you can create. 
---
An Amazing Deal!
If you were to buy all of the items in the club individually from the Boutique they would cost nearly $40.00 and we offer it to you for just $9.99 a month!
MONTHLY SUBSCRIPTION

---
Don't Miss It!
Did you know that ScrapSimple Club members get Members Only goodies that are free during the club month only.