The 
October ScrapSimple Club: Captured
 has received a fabulous reception for the past few weeks, but this club at this price won't last forever! Designer 
Carolyn Kite
 is our spotlight designer this month — and as always, Carolyn brings creativity, practicality, and a huge dose of FUN to her newest kit! And did we mention that with this one kit, you'll be able to assemble your 2024 calendar layouts easily?! Here's a sweet story Carolyn shares about why calendars are so important to her:
       Each year we get calendars printed for us, our family, and our foster son's bio family. Our foster son has his own calendar that he hangs in his play area. Last year, by the time the year was over, his calendar was sooo dog-eared bent, covered in dirty fingerprints, and ready for the bin. 
       He was heartbroken, though, at the thought of throwing his calendar out. (He is a special needs child.) We had to give him our calendar, so he could keep looking at it until he got his new one for Christmas. By the time he got his new one, our calendar was also ruined. This year, I'm making sure I print a spare, so we have an extra one just for him!
Scroll through Carolyn's sample images here, then keep in mind that this kit and all its super-practical Members Only extra goodies are only available at this low price until Midnight (ET) on November 14. Don't miss your best chance to make your 2024 calendar scrapbooking pages a breeze!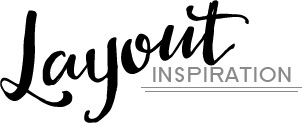 Layout by Laura

Layout by Debbie

Layout by April
---
Behind the Scenes
Theme For The Club: The whole idea of "capturing time" is woven into this kit, because with the calendar grids and titles for the names of the month, you will be able to get a great start on 2024's calendar scrapbooking.

Product She This Is The Most Useful:​ The most useful products will undoubtedly be the calendar templates — and you'll find them in both 12×12 page size and 8.5×11 page size! Plus, I included 6×4 and 3×4 calendar pocket cards!
Club Inspiration: I named this club Captured because the colors I chose really suited the theme for the collection mini, which is about capturing that moment – just one photo, which is all you need for a calendar page.
---
An Amazing Deal!
If you were to buy all of the items in the club individually from the Boutique they would cost nearly $40.00 and we offer it to you for just $9.99 a month!
MONTHLY SUBSCRIPTION

---
Don't Miss It!