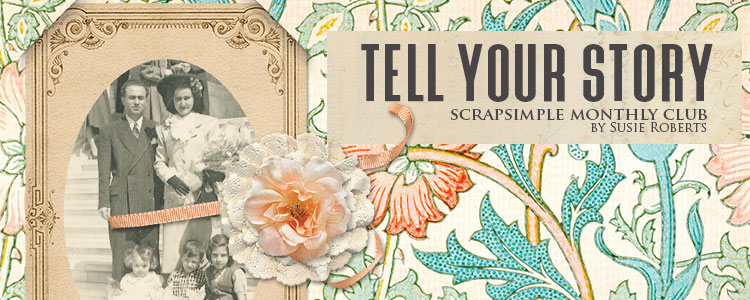 What inspires your scrapbooking? For Susie Roberts, it's her love of reading and writing the stories of her loved ones. In her brand-new ScrapSimple Club: Tell Your Story, Susie has created a toolbox of great products to help you tell the stories closest to your heart!
"My inspiration comes from my love of reading and writing about other people's lives. I wrote 6,000 words in a scrapbook on my mother's life, which included her childhood escapades. I also wrote one on my husband's parents' lives as they both had very interesting stories which deserved to be told. My children and my nephews and nieces were delighted to finally have the stories behind all the photos. It helped them understand their grandparents and the hardships they endured as children and young adults."
You can add Susie's newest kit to your scrapbook stash today and get it at its lowest price ever, while also bringing home the Members Only goods that are only available while this kit is our featured club! Scroll down to see more preview images of Susie's kit.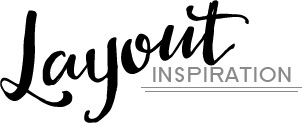 Layout by Sue

Layout by Andrea


Behind the Scenes Tidbits:
Product she thinks customers will love: Who doesn't love a good photomask? My new PhotoMasks are fabulous for creating your own unique collage papers or they can be used as frames for photos. Try using these with Blend modes for interesting effects.

How she picked the name: I wanted a name that reflected writing about yourself or your forebears. It's so rewarding to write a story, whether it is just one sentence or thousands of words.

The theme of the club: The theme of this club is: Tell Your Story. Write your story or an ancestor's story to pass on to the younger generation so they know the stories behind the photos.

An Amazing Deal!
If you were to buy all of the items in the club individually from the Boutique they would cost $19.15 and we offer it to you for just $6.99 a month!
MONTHLY SUBSCRIPTION



Did you know that Scrap Girls Club members get Members Only goodies that will never appear in the store? Aimee has created a pretty Nano collection and a frame set just for club members!