The 
Simplicity
Collection 
by Laitha Art Studio is our 
May ScrapSimple Club
 feature, and it's already loved by lots of Scrap Girls customers! Have you checked it out yet?
Laitha chose the Simplicity theme, and you can see below why it's already a hit with our followers. Combining these elements from her kit, you can create an endless series of pages, customizing them with your own colors and styles! Look through the sample images below and then click over to our store to make this kit your very own today — while you can get it at this wonderfully low price — which includes tutorials and Members Only items that will never be available in the store again!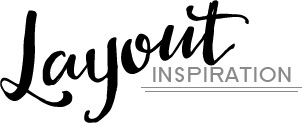 Layout by Debby

Layout by Laura


Layout by Andrea
Behind the Scenes Tidbits:
The most versatile product:  The Distressed Overlays and Pattern Overlays provide you with a simple base and an intricate layer to give you so many choices in how you design your page.
Meaning behind the name: The theme and the name are one and the same: Simplicity. The goal was to create a collection of elements that would be foundational for building beautiful scrapbook layouts with a calm, fresh feeling.

What she things will be customers favorite product: I think customers will love the natural elements (butterflies and floral patterns) and how they pair with the Antique Buttons embellishments. 

An Amazing Deal!
If you were to buy all of the items in the club individually from the Boutique they would cost $19.15 and we offer it to you for just $6.99 a month!
MONTHLY SUBSCRIPTION



Did you know that Scrap Girls Club members get Members Only goodies that will never appear in the store? Marlene has created a pretty Nano collection and a set of paper templates seals for club members.