We asked designer Susie Roberts to give us some tips on how to best use her August ScrapSimple Club: Little Reader and you'll love how she approached this club with her characteristic flair and attention to personal details!
    "This club works so well with any vintage-style layout and, of course, a school-themed page. I took my son's 1987 school photo and created this layout to showcase just how easy it is to preserve a beautiful memory." 
"I think this is one of the most creative clubs I have ever made! The brush sets are huge, so it's an extremely good value for money, and everything works well together. You won't want to miss out on the two bonus items, the Little Reader Nano Collection or the Little Reader Overlays, which only club members receive. They will give you a fabulous head-start on your vintage-style Back-to-School pages. I think it's worth joining the ScrapSimple Club just for these two bonus products alone!"

Scroll down to see more samples of this endearing new club from one of our favorite designers — and don't miss your chance to grab her collection while you can get lots of Members Only products, tutorials, and best of all, the lowest price!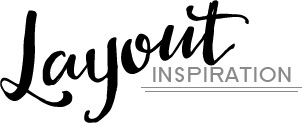 Layout by Amy Flanagan

Layout by Vikki Lamar

Layout by Shauna Trueblood

Layout by Andrea Hutton


Behind the Scenes Tidbits
What inspired the product name: "Thatwas easy! The books I collect are for little people who are learning to read, hence, Little Reader."
The product she thinks will be the most versatile: "My ScrapSimple Embellishment Templates: Painted Masks  can stretch your stash because you can use it with any digital scrapbook papers or your photos all year long."

An Amazing Deal!
If you were to buy all of the items in the club individually from the Boutique they would cost $19.15 and we offer it to you for just $6.99 a month!
MONTHLY SUBSCRIPTION



Did you know that Scrap Girls Club members get Members Only goodies that will never appear in the store? Veronica has created a Nano kit and a alphabet templates set just for club members!