With her heart full of the things she loves, Susie Roberts made her list and checked it twice as she designed this month's ScrapSimple Club: Letters to Santa. Her club has "a cute, whimsical/heritage theme" that will take your scrapbook projects to the next level of creativity. Read on to see what she has packed into this month's kit just for you!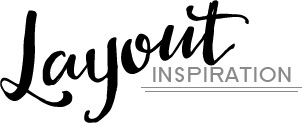 Layout by Carmel Munro

Layout by Judy Webster

Layout by Sue Maravelas

Fun Tidbits From Susie
What inspired her as she designed: "My inspiration is the postage side of Christmas — kids sending Santa a letter."
What the club theme means to her: "All the products are related to children writing a letter to Santa about what they might want for Christmas."
The product she thinks will be the most versatile: "The Stamp Photo Masks, without a doubt! You can use them on any type of page, regardless of the theme."


An Amazing Deal!
If you were to buy all of the items in the club individually from the Boutique they would cost $19.15 and we offer it to you for just $6.99 a month!
MONTHLY SUBSCRIPTION


Did you know that Scrap Girls Club members get Members Only goodies that will never appear in the store? Susie has created a Nano kit and embellishment template set just for club members!