Our newest ScrapSimple Club has been getting rave reviews, and you have a few more days to grab Ginny Whitcomb's Aged Necessities Collection while it's our June ScrapSimple Club. (Did we mention that while it's our featured club, you'll get the best price ever as well as lots of Members Only goodies?!) Ginny designed this club to make it super easy to give your papers and pics that wonderful worn-and-torn look — which is a style that looks great on so many layouts! "I would definitely use this club on any type of heritage scrapbook theme, but I think it will work well on more current-themed layouts, too. Adding a little crease here and there can change the look of a photo, card, recipe card, or paper without making it look antique." Check out Ginny's sample pics below and then hop over to the store and grab her ScrapSimple Club today!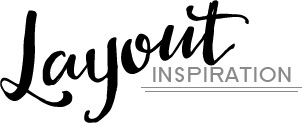 Layout by Celestine

Layout by Laura


Layout by Marie
Behind the Scenes Tidbits:
Product she thinks customers will love: ​I think you'll love the ScrapSimple Embellishment Templates: Good 2 Go. Many of them are specific to travel, but there are some generic ones that can be used in different types of layouts. There's a car (which works for new car layouts), mountains (which work for hikes and outdoor layouts), and a cellphone (which works for layouts featuring teens or chilling-out times). ​The possibilities for styling these are limitless! I personally love an epoxy look, but I think they'd look great as embroidered badges, enamel pins, or carved into wood chips!
How she picked the name: I always want a fun name for my clubs, so I try to think of something a bit whimsical. I liked the name "Good 2 Go" because it not only implies going out and traveling, but it also implies that you're mentally ready to GO!

The theme of the club: This club is all about travel! Whether you prefer planes, trains, or automobiles for your exploration, this club is all about seeing new places!

An Amazing Deal!
If you were to buy all of the items in the club individually from the Boutique they would cost $19.15 and we offer it to you for just $6.99 a month!
MONTHLY SUBSCRIPTION



Did you know that Scrap Girls Club members get Members Only goodies that will never appear in the store? Laura has created a pretty Nano collection and a brush set just for club members!