The 
Creative Soul Collection 
by Angie Briggs is our
July ScrapSimple Club
 feature, and it's oozing creativity, design inspiration, and all the delightful pieces you've come to love from this designer who has been designing for Scrap Girls since 2005.
     Angie shares this about her design process: "People who know me know I have a pattern that I follow to create my kits. This one was really all over the place. I would start items, then halfway through, I'd get another idea for the next item, then I'd start on that one. I didn't have any idea of names and/or colors until the end. It was kind of a hodge-podge of how I created it, but I love the way the whole kit turned out! I think this kit will be super useful for an artsy type of layout but I think it can work for just about anything you want to pursue in your next scrapbooking project."
As you scroll through Angie's sample images below, remember that this kit — with all these wonderful Members Only extra goodies — is only available at this low price until Midnight (ET), August 14. Don't miss your chance to get Angie's newest kit at the best price ever!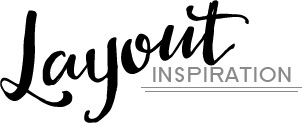 Layout by Amy

Layout by Sue


Layout by Andrea
Behind the Scenes Tidbits:
Club Inspiration: I really wanted to do something with more of an art journal feel, so that's what I strived for with the Creative Soul Paper Templates, and the rest just fell into place.  I created stuff that I knew I would use along with those papers.

What she loved designing: I especially loved designing the Creative Soul Papers — I love the art journal feel they bring to a layout.

What she things will be customers favorite product: I think the Paper Tears are so fun, plus they can be used in any type of layout.

An Amazing Deal!
If you were to buy all of the items in the club individually from the Boutique they would cost $19.15 and we offer it to you for just $6.99 a month!
MONTHLY SUBSCRIPTION



Did you know that ScrapSimple Club members get Members Only goodies that will never appear in the store? Connie has created a pretty collection mini and a word art set  for club members.