Our 
August ScrapSimple Club: Creative Crush
has been making the rounds for several weeks now — but time is running out for you to get it at its lowest price ever! 
Tami Miller Designs
 is our featured designer this month, and she has this to say about her latest project:
"It's very versatile! I made sure to include products included for every style."
As you look through Tami's sample images below, remember that this kit — with all the wonderful Members Only extra goodies — is only available at this low price until Midnight (ET) on October 14. Don't miss your chance to get Tami's Creative Crush kit at this amazing price!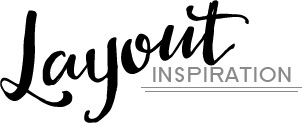 Layout by April

Layout by Carmel


Layout by Andrea
Behind the Scenes Tidbits:
Club Inspiration: I found my inspiration online, where I find most of my inspiration for my projects.

What she loved designing: I especially liked designing the mats. I pushed myself to learn a little more about Adobe Illustrator on this product.
Behind the scene: One unique thing I did with this club was to dive deeper into Adobe Illustrator to learn more about how to create brushes while I was creating the mats.

An Amazing Deal!
If you were to buy all of the items in the club individually from the Boutique they would cost $19.15 and we offer it to you for just $6.99 a month!
MONTHLY SUBSCRIPTION



Did you know that ScrapSimple Club members get Members Only goodies that will never appear in the store? Connie has created a pretty collection mini and a overlay set  for club members.