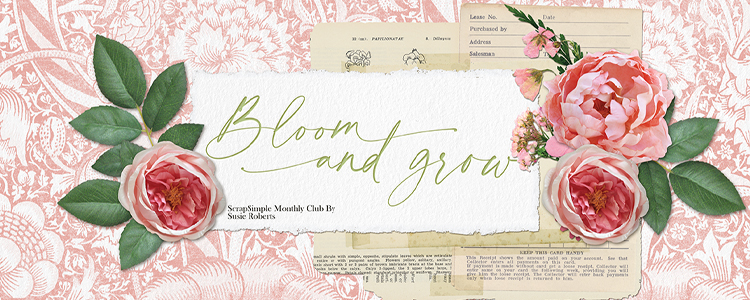 If you've "had it up to here" with winter, then feast your eyes on the spring delights that await you in the newest collection from Susie Roberts! Her Bloom and Grow Collection is our brand-new ScrapSimple Club for March, and it's full of botanical delights to help you "fake it 'till you make it" when your own garden begins to pop up some long-awaited blooms. Susie particularly thinks that blended photos "will look lovely on these backgrounds, and it will be a beautiful way to celebrate your spring garden or a garden you love to visit."
Be sure to visit our store and grab Bloom and Grow for yourself this month while it's our featured ScrapSimple Club — not only do you get the best price this month, but you also get the Members Only goodies that will never be available in the store again.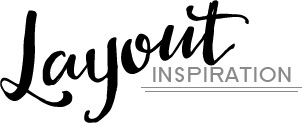 Layout by Amy Flanagan

Layout by Andrea Rose Hutton

Behind the Scenes Tidbits:
What is the club theme: As the title suggests, the theme is a spring garden. March sees the new shoots emerging from the thawing ground, and soon, flowers begin to bloom again.
What inspired her as she designed:It jumped out at me because of the song, Edelweiss from The Sound Of Music. I love the words, Bloom and Grow.
The product she thinks will be the most versatile:The ScrapSimple Embellishments: Torn Edge Watercolor product consists of watercolor-textured paper bits with that lovely cold-pressed look on the edges. They are provided with masks so you can use them as frames as well.

An Amazing Deal!
If you were to buy all of the items in the club individually from the Boutique they would cost $19.15 and we offer it to you for just $6.99 a month!
MONTHLY SUBSCRIPTION



Did you know that Scrap Girls Club members get Members Only goodies that will never appear in the store? Laura has created a pretty Nano collection and a paper template set just for club members!