"While this club has a 'classic' scrapbooking feel, which obviously makes it great for heritage or year-round layouts, I also believe the individual pieces are versatile enough to work on many different types of projects, especially if you're recoloring your pieces to match your other embellishments and photos. (Hint: My tutorials in this club will help you know exactly how to do that!)"
Scroll down to discover more about Amanda's club — full of ephemera wonders and inspiration — and see what she's packed into this kit. And don't miss your chance to get her whole collection at the lowest price ever while it's our featured club!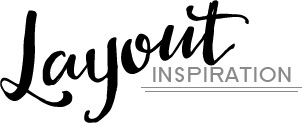 Layout by Amy

Layout by Nicole


Layout by Geraldine
Behind the Scenes Tidbits:
Product she thinks customers will love: Florals are always popular, and these pretty, iridescent ones (in the SS Embellishment Templates: To Remember – Florals) are sure to get lots of use, especially with the tutorials I've included with this club about recoloring them for ultimate impact.
Theme of the Club: The theme of this club is definitely ephemera-based. It's all about the bits and pieces of things we collect and want to remember (with and without photos).

The most versatile product: I believe the word art will be useful for many projects. I've created them in a larger format, so you can always size them down. I also included an ABR Photoshop brush file in case you find that easier to organize and use.

An Amazing Deal!
If you were to buy all of the items in the club individually from the Boutique they would cost $19.15 and we offer it to you for just $6.99 a month!
MONTHLY SUBSCRIPTION



Did you know that Scrap Girls Club members get Members Only goodies that will never appear in the store? Chere has created a pretty Nano collection and a style set just for club members!