In our societal trend toward minimalism, is more ever better? We think we've found the exception! Our owner/designer Angie Briggs has created a "part 2" to her incredibly popular Blendology kit from a few years ago. Her newest kit is the Blendology 2 Collection, which is spotlighted as the October ScrapSimple Club. Angie shares this about her newest kit:
"I absolutely love Blending modes. I can get lost in creating a paper and easily realize an hour (or more) has gone by. I also love the fact that you can create the 'perfect' paper, and you try to recreate the look with other item (maybe with a different color, pattern, etc.), and it doesn't end up the same. It just proves the point that with blending, there's no right or wrong. It's all just happy accidents!"
It's no accident that you can get Angie's newest kit at the lowest price ever while it's our featured club (through Nov. 14). But hurry, because this kit and all its Members Only goodies won't last forever!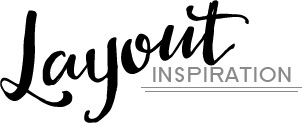 Layout by Andrea

Layout by Sue


Layout by Geraldine
Behind the Scenes Tidbits:
Product she thinks customers will love: It's fall, so I think you're going to love the leaf patterns! I tried to give you a little bit of everything: a little delicate pattern, some all over pattern, and my favorite, the big bold pattern.
How she picked the name: This kit is part 2 of the Blendology club I did a few years ago. The suffix "ology" means to study or to branch out your knowledge of a certain act. My hope is with the tutorials and items in the club, it will help everyone use Blending modes and give you the power to really get in there and experiment with what you can do!

The most versatile product: The old papers are so versatile! Everyone needs some basic textures in their stash — they're kind of like that little black dress you reach for over and over again.

An Amazing Deal!
If you were to buy all of the items in the club individually from the Boutique they would cost $19.15 and we offer it to you for just $6.99 a month!
MONTHLY SUBSCRIPTION



Did you know that Scrap Girls Club members get Members Only goodies that will never appear in the store? Chere has created a pretty Nano collection and a embellishment set just for club members!