Let the magic happen! That's what our September ScrapSimple Club designer says she did as she created her brand-new Altered Art Collection! Syndee Rogers took her very favorite things and designed a club that you can use to bring the magic to all kinds of layouts: heritage, art journaling, grungy/textured, soft/dreamy, shabby chic, and more! Scroll down to soak up some of that magic yourself — and be sure and grab her club while you can get it at the lowest price ever!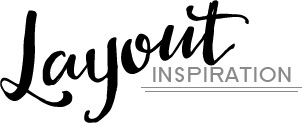 Layout by Vikki Lamar

Layout by Amy Flanagan

Layout by Carmel Munro

Layout by Judy Webster

Layout by Carmel Munro


Behind the Scenes Tidbits
Club inspiration: I pulled all kinds of inspiration from my favorite things — vintage and grungy things, watercolors, and paint.
Club name inspiration: Altered Art is probably the easiest product name I've ever come up with because it just describes what I used to create the pieces.
The product she thinks will be the most versatile: The SSEmb: Altered Art Masks can be used for so many things! You can use the colored masks "as is" to add bits of color, blend into your page, use as photo masks, and so much more! Play with your Blend Modes to really transform your masks.

An Amazing Deal!
If you were to buy all of the items in the club individually from the Boutique they would cost $19.15 and we offer it to you for just $6.99 a month!
MONTHLY SUBSCRIPTION



Did you know that Scrap Girls Club members get Members Only goodies that will never appear in the store? Syndee has created a Nano kit and a brush set just for club members!