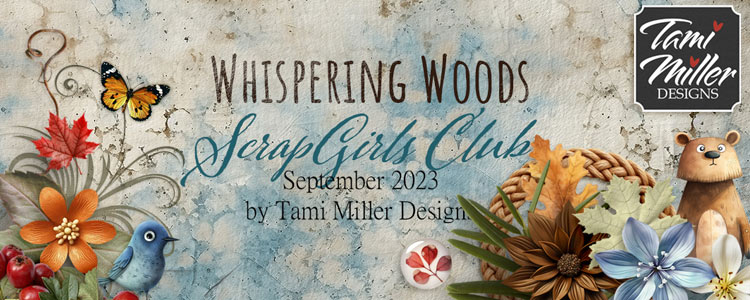 Our 
September Scrap Girls Club: Whispering Woods
 has carried us into the forest where we've watched the leaves change colors, spied the adorable animals who peek out from under the logs, and embraced the new season and all its wonders. 
Designer Tami Miller 
shared her thoughts about this collection: "I wanted to give our customers something fresh for all their camping or hiking projects, for pages that are full of outdoorsy fun, and for all themes related to fall!"
  You can get this full-of-fall-fun kit until September 30
 while it's the best price as our featured Scrap Girls Club with all the extra Members Only items. Scroll down to see her sample images and check out the beautiful designs from Tami's Whispering Woods — and make it part of your scrapbooking this month!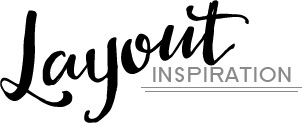 Layout by Cindy



Layout by Nicole

Layout by Celestine

Layout by Geraldine
---
Behind the Scenes
What drew you to the color palette: I'm usually drawn to muted colors with bits of color throughout. But since fall is arriving, and I wanted to embrace that color palette with this club!
Product she thinks is the most useful: ​The shabby papers are going to be useful in so many situations — I hope you'll give them a try in all kinds of projects.
Product she thinks customers are going to love: I came up with this name for my club because I've had a quote stuck in my head for a while: "Collect memories, not things." Memories are made up of moments in time — Fall MomentsThe little characters in the collection will be a favorite with our customers because they are so endearing!
---
An Amazing Deal!
If you were to buy all of the items in the club individually from the Boutique they would cost nearly $40.00 and we offer it to you for just $9.99 a month!
MONTHLY SUBSCRIPTION

---
Don't Miss It!
Scrap Girls Club members get several Members Only products in each club — things that will never be available in our store!
A JIFFY Easy Page Album Kit: Create the same beautiful layouts as the professionals at Scrap Girls using this set of five templates. Each template is provided as a layered PSD file, allowing you to just insert your own photos and journaling to be finished fast. You also have the option of customizing the templates to create a layout that is all your own. Plus you get Easy Page style PNG's so that you can quickly add your photos!
A Special Designer Gift:  a set of labels cards as a gift to our club members.