Our
June Scrap Girls Club: Storyteller
 is already a big hit with our customers — and it's only been on the shelves for a few weeks! 
Designer JoyLynn of Blue Heart Scraps 
taps into every scrapbooker's desire to tell stories with words and pictures — and she supplies us with fresh pieces and inspiration to make it happen with her newest kit:
"My hope is that this club will inspire people to use it for any type of layout or product that includes more journaling and storytelling than they normally do. Be brave, be open, and let the words flow."
Scroll down to see a sample of images from the newest kit from Blue Heart Scraps, and don't miss your chance to get the best price on this collection while it's still our featured club through June 30 (Midnight, ET) — plus you'll get all the extra Members Only items that are only available this month!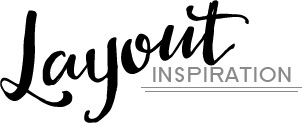 Layout by Cindy



Layout by Nicole

Layout by April

Layout by Geraldine
---
Behind the Scenes
What drew you to the color palette: I wanted the color palette to be just a backdrop for the beautiful photos and memories being recorded. I pulled together a palette that was pretty and neutral, but not too masculine or feminine.   In retrospect, this makes me smile: By the time I was halfway done with the main collection, I regretted every single bit of the color palette! It was too similar across the different colors, and it felt too limited. And yet, it's probably turned out to be one of the most beautiful things I've created (in my opinion, at least). I hope you love it as much as I do now!
Product she thinks is the most useful: ​The Word Bits Pack will be the most useful product. It has more than 50 journal prompts right at your fingertips, and the neutral colors make them easy to go with lots of photos and pages that you will create.
Interesting story behind the club: Music can be a very healing thing for me, especially when life gets rough (which things have been a little rocky lately!). The beautiful stories that songwriters weave into the music — the way they can rip your heart apart and then put it back together in the span of just a few minutes, all while bearing their soul to the world — is awe-inspiring. The album that has been a balm to me was the Lewis Capaldi album, Divinely Uninspired to a Hellish Extent (as well as a few songs from his upcoming album, Broken by Desire to Be Heavenly Sent). It allowed me to be creative even when life was kicking me, and I had it on repeat when I was creating this collection, so in a way, it was me telling my story.
---
An Amazing Deal!
If you were to buy all of the items in the club individually from the Boutique they would cost nearly $40.00 and we offer it to you for just $9.99 a month!
MONTHLY SUBSCRIPTION

---
Don't Miss It!
Scrap Girls Club members get several Members Only products in each club — things that will never be available in our store!
A JIFFY Easy Page Album Kit: Create the same beautiful layouts as the professionals at Scrap Girls using this set of five templates. Each template is provided as a layered PSD file, allowing you to just insert your own photos and journaling to be finished fast. You also have the option of customizing the templates to create a layout that is all your own. Plus you get Easy Page style PNG's so that you can quickly add your photos!
A Special Designer Gift:  a set of journal cards as a gift to our club members.