Designer Elisha Barnett loves versatility when she designs a club and she hopes that her July Scrap Girls Club: Harmony will be perfect for all your layouts of "friends and family doing friends-and-family things!" But with this club, she also took it one step further: "I think this club will work in fantastic ways with photos taken in the countryside because of the earthy tones. And since July holds our July 4th celebrations, I hope the Stars and Stripes Paper Super Mini will find its way into lots of patriotic layouts!"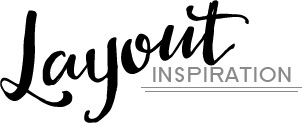 Layout by April Martell

Layout by Vikki Lamar

Layout by Amy Flanagan

Layout by Carmel Munro

Layout by Geraldine TouiTou

FUN FACT: Elisha shared this fun story about her club: "Where I live, there are hex signs everywhere! Just as I was finishing the club, we went out to dinner at a restaurant which is also a local landmark. Above the bar was a hex sign with a hamburger in the middle surrounded by hops, a sure sign that it is a great place for a burger and a beer!"
COLOR PALETTE INSPIRATION: Elisha shared: "My color palette is drawn from sunshine and blue sky, green grass and brown earth. I added red and pink, which are floral colors that also symbolize love and joy."

An Amazing Deal!
If you were to buy all of the items in the club individually from the Boutique they would cost $19.15 and we offer it to you for just $6.99 a month!
MONTHLY SUBSCRIPTION



Did you know that Scrap Girls Club members get Members Only goodies that will never appear in the store? Elisha has created a fabric inspired paper mini, and beautiful JIFFY Easy Pages just for club members!