For those of us in the Northern Hemisphere, we're slogging through winter and warming up by the fire every chance we get. Our 
January Scrap Girls Club: Fireside Warmth
is all about a cozy fireplace, as 
Aimee Harrison 
describes her design inspiration for this kit:
"I was imagining that when people are cozied up during the winter and taking photos of family gatherings and times with friends, they will be able to use this Value Pack to record their memories."
We've gathered a few images to give you a sneak peek at our newest Scrap Girls Club, but remember, this wonderful kit will only be available with all the extra Members Only goodies (and at the lowest price ever) through the end of this month. Check out these pics — and then make this club your very own!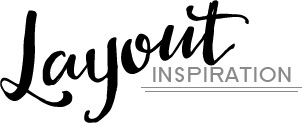 Layout by Amy



Layout by Andrea



Layout by Debby
---
Behind the Scenes
What is the inspiration of the club: I drew inspiration from a winter week I spent up in the mountains of Oregon in a cabin, and I remembered how we spent our time enjoying the warmth of the fire while it snowed outside.  
How she picked the name: The theme of this club is all about enjoying the fire in winter. 
How she picked the colors: I chose colors that embodied a fire in winter. I loved the idea of having that cozy, warm feel I get when I enjoy the fire. 
---
An Amazing Deal!
If you were to buy all of the items in the club individually from the Boutique they would cost nearly $40.00 and we offer it to you for just $9.99 a month!
MONTHLY SUBSCRIPTION

---
Don't Miss It!
Scrap Girls Club members get several Members Only products in each club — things that will never be available in our store!
A JIFFY Easy Page Album Kit: Create the same beautiful layouts as the professionals at Scrap Girls using this set of five templates. Each template is provided as a layered PSD file, allowing you to just insert your own photos and journaling to be finished fast. You also have the option of customizing the templates to create a layout that is all your own. Plus you get Easy Page style PNG's so that you can quickly add your photos!
A Special Designer Gift:  a set of papers as a gift to our club members.