Our
August Scrap Girls Club: Fall Moments
 is the harbinger of the coming season in the Northern Hemisphere. If you're ready for some pumpkins, fall mums, and piles of dried leaves, then Carolyn Kite's newest collection is calling you home. Carolyn shares this about her latest work:
     "The colors and theme obviously work well for autumn/fall layouts, but you could also use these items for Indian summer, for girly pages, and even for rough-and-tumble-in-the-leaves boy pages."
     We've pulled together some images from Carolyn's newest kit for you to sample while you consider that this fabulous kit will only be available (at this low price with ALL the extra Members Only goodies) until August 31 at Midnight (ET). Don't miss your chance to make Fall Moments your very own today!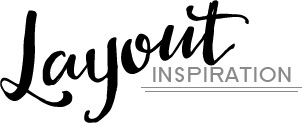 Layout by Sue



Layout by Amy

Layout by Debby

Layout by Laura
---
Behind the Scenes
What drew you to the color palette: I love the soft purples and muted tones in this club's color palette. I'm usually drawn to bright colors, but sometimes I like to stray to the muted tones.
Product she thinks is the most useful: ​The most versatile product in this club is the Graffiti. By changing the Blending modes, you can use it on almost any layout.
Inspiration for club name: I came up with this name for my club because I've had a quote stuck in my head for a while: "Collect memories, not things." Memories are made up of moments in time — Fall Moments.
---
An Amazing Deal!
If you were to buy all of the items in the club individually from the Boutique they would cost nearly $40.00 and we offer it to you for just $9.99 a month!
MONTHLY SUBSCRIPTION

---
Don't Miss It!
Scrap Girls Club members get several Members Only products in each club — things that will never be available in our store!
A JIFFY Easy Page Album Kit: Create the same beautiful layouts as the professionals at Scrap Girls using this set of five templates. Each template is provided as a layered PSD file, allowing you to just insert your own photos and journaling to be finished fast. You also have the option of customizing the templates to create a layout that is all your own. Plus you get Easy Page style PNG's so that you can quickly add your photos!
A Special Designer Gift:  a set of pocket life cards as a gift to our club members.