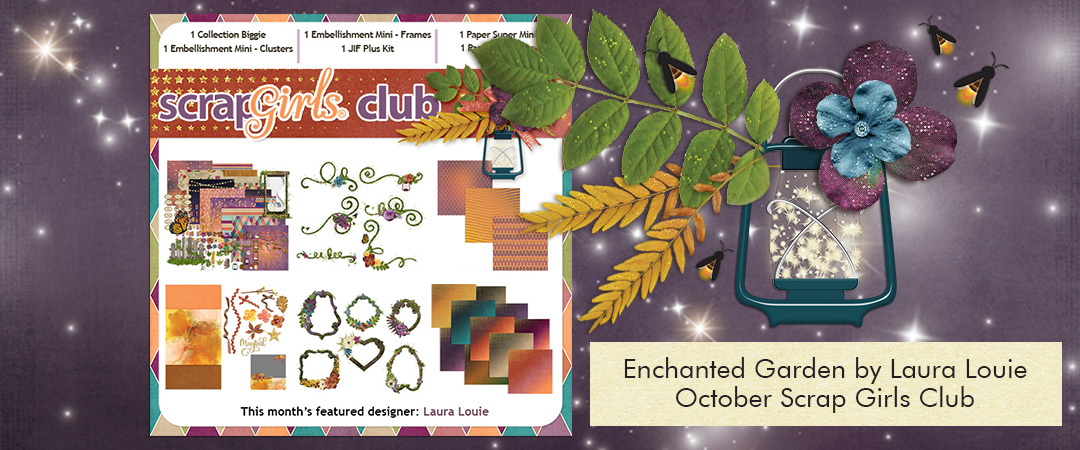 Our
October Scrap Girls Club: Enchanted Garden by Laura Louie
is lighting up the scrapbooking world this month — and you can still make this kit your own for an incredibly low price, plus you'll receive the added features of Members Only products that will never be available in the store. Laura saw this working well "for sunsets, cozy campfires, and gardens in their final bloom before the chill of autumn sneaks in!"
And because we know how much you love "behind the scenes" stories, here is a little tidbit from Laura on her design process:
"For this club, I spent a lot of time trying a new technique that I had high hopes for! In theory, I would have skillfully blended the texture of poured ink with a sprinkling of delicate glitter. Sounds nice, right? However, after reading and watching a plethora of tutorials, my efforts only managed to produce 'sparkly mud' on a canvas! Although there is probably a group of art-lovers out there who would embrace that look, that was not the image I wanted my Enchanted Garden to evoke. I gave myself permission to admit that new ideas don't always work out! Sometimes, sticking with what we know is nothing to be ashamed of!"
           Browse through Laura's product images and layouts below for a more detailed look at what she's packed into her Enchanted Garden Kit, available until Midnight (ET) on October 31.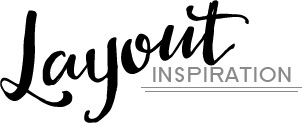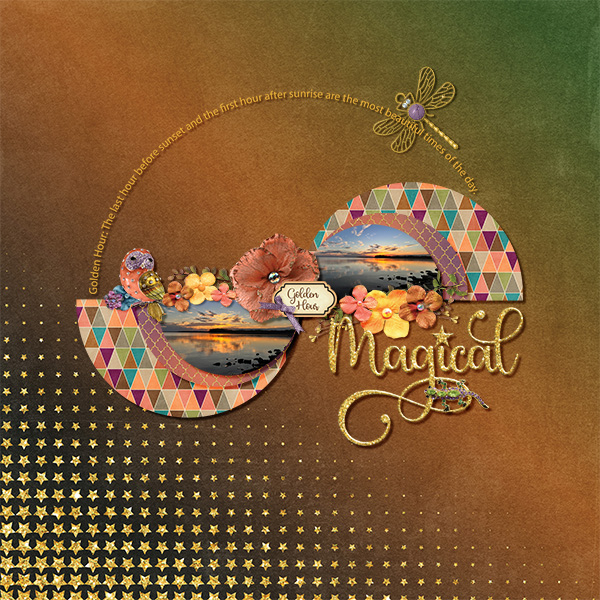 Layout by Laura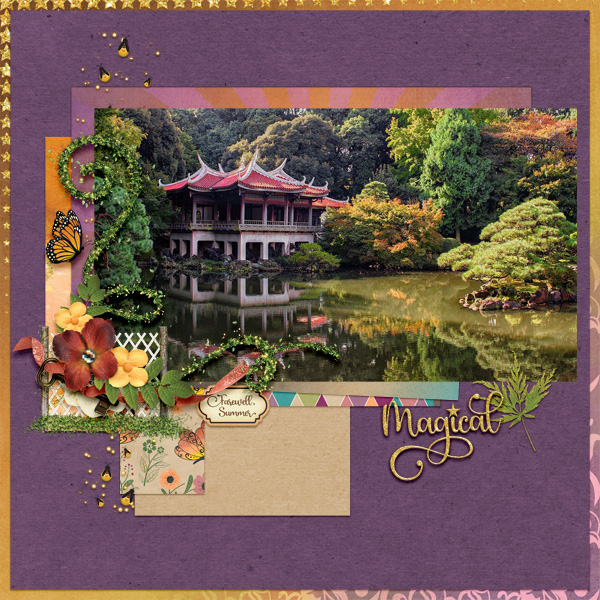 Layout by Nicole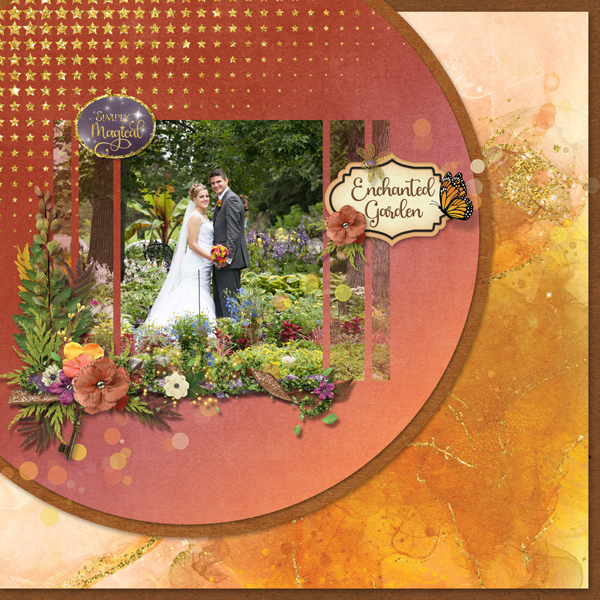 Layout by Sue

Layout by Celestine
---
Behind the Scenes
What drew you to the color palette: This color palette feels warm and vibrant to me, reminding me of sunsets and late summer blooms.
Product she thinks is the most useful: ​I feel like the embellishments will help stretch your stash. There are lanterns that can work with camping, hourglasses for any layout with a nostalgic feel, and the sparkles can add magic to fairytale layouts.
Inspiration For Club Name:My original plan was to design something themed around summer ending, but when I started playing around and developing products, I found it too depressing! I hate saying goodbye to summer, so I decided to shift my theme just a little to focus on those final days of sun and fun before the leaves start falling and the frost finds its way to the pumpkin.
---
An Amazing Deal!
If you were to buy all of the items in the club individually from the Boutique they would cost nearly $40.00 and we offer it to you for just $9.99 a month!
MONTHLY SUBSCRIPTION

---
Don't Miss It!
Scrap Girls Club members get several Members Only products in each club — things that will never be available in our store!
A JIFFY Easy Page Album Kit: Create the same beautiful layouts as the professionals at Scrap Girls using this set of five templates. Each template is provided as a layered PSD file, allowing you to just insert your own photos and journaling to be finished fast. You also have the option of customizing the templates to create a layout that is all your own. Plus you get Easy Page style PNG's so that you can quickly add your photos!
A Special Designer Gift:  a set of solid papers as a gift to our club members.