Our
September Scrap Girls Club: Anticipation
 has "fall whimsy" written all over it, and while it's our featured club, we want to make sure you slow down long enough to enjoy its little menagerie.
Designer 
Chere Kaye Hile
 said, "This club is pretty versatile, theme-wise, although I think it will work really well for that fresh start kind of feel that fall brings. Back to school, upcoming babies, and new events are just a few other ways that would be a wonderful way to use this collection."
             We've laid out a sample of images from Chere Kaye's club, so take a little stroll through it — but don't miss your chance to get the best price on her kit while it's still our featured club (until September 30) with all the extra Members Only items. Scroll down to see the images below and check out her sneak peeks of how you can make Anticipation a part of your fall scrapbooking stash!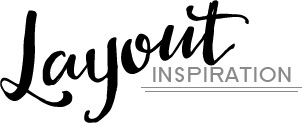 Layout by Laura



Layout by Andrea

Layout by Cindy

Layout by Nicole
---
Behind the Scenes
Product she loved desiging: I really loved designing the wooden papers and the paint splatters. The colors worked so well for that grungy, weathered look on those items so it was really a joy to create with them. Also, that little skunk holds a piece of my heart! 
What product does she think you will love:​ I think customers are going to love the Collection Biggie. With the patterns and the hand-drawn embellishments, it will stretch really far, and it's pretty and whimsical at the same time. The colors are not too feminine, and there is enough neutral in there to make it easy to use for all kinds of different themes. I also think that if you had a mini book or a card in mind, those animals will make such fun projects. It's a really versatile collection! 
What was the inspiration for the name : I am almost always inspired by music when I work, and this was no different. The periwinkle color got me started, but the song, Anticipation, by Carly Simon carried me through. I had a playlist of a lot of 1970s music that really gave me a lot of fun ideas and creative thoughts while I worked. James Taylor, Carole King, The Carpenters, Fleetwood Mac, and The Beatles also made an appearance.   
---
An Amazing Deal!
If you were to buy all of the items in the club individually from the Boutique they would cost nearly $40.00 and we offer it to you for just $9.99 a month!
MONTHLY SUBSCRIPTION

---
Don't Miss It!
Scrap Girls Club members get several Members Only products in each club — things that will never be available in our store!
A JIFFY Easy Page Album Kit: Create the same beautiful layouts as the professionals at Scrap Girls using this set of five templates. Each template is provided as a layered PSD file, allowing you to just insert your own photos and journaling to be finished fast. You also have the option of customizing the templates to create a layout that is all your own. Plus you get Easy Page style PNG's so that you can quickly add your photos!
A Special Designer Gift:  a paper set as a gift to our club members.