When I first started digital scrapbooking, I loved how I could resize, change colors, blend layers, and embellish to my heart's content. These "features" were not easily accomplished with traditional paper art. However, I also like the messy process of making art. Initially, my projects were either digital or mixed media. What I realized over time was that these two art forms could be combined to give me endless creative options – like mixed media cards!
When I saw Syndee Nuckles' new ScrapSimple Club: Art Journal, I knew I was going to have an awesome day in my little rose-colored studio. Let me show you what I did!
I started by opening a new layout in my digital software. I used the Art Journal – Messy brushes in Syndee's ScrapSimple Club to create multiple blank layers.
Tip: Stamp the brushes on different layers so you can resize and move each one individually.
I love acrylic paint and often create backgrounds on my gelli plate. For this project, I used printmaking paper and mixed media paper with a weight that will pull thru my printer. (By now, I was covered in paint – happy, happy, happy girl!)
Once the background was completely dry, I printed my digital layout onto my background paper. Remember, I said I'm messy and I love texture, but a word of caution if you want your printer to work again: No glitter, heavy modeling paste, etc., on the background prior to printing.
If you are using an inkjet printer, remember the ink will smear when a wet medium is applied on top of the ink. I sealed the printer ink by using a good quality, workable fixative, followed by a matte gel medium. Testing is always a good idea.
After the sealing process, you can stamp, add more texture, and embellish
For this next mixed media card, I wanted a graffiti look so I decided to add some "paint chips." First, I printed the paper (SNU_SSPaper_ArtJournal_Alpha_Base.jpg) that would become my background paper.
Then I selected a paint drip embellishment from the club and created a simple layout in my digital software.

Then I created a cutting file and cut it out.
I painted the mask and grunged it up.
I cut out the paint drip and affixed it to the card.
Because I was having so much fun, and I loved the Art Dolls in the kit, I made one more card.
If you are not a mixed media girl, you can create these projects with the beautiful digital papers, brushes, and styles available from the designers at Scrap Girls. But if you are like me, have some messy fun combining your traditional supplies with your digital art to make some beautiful mixed-media cards.
Live each day creatively!

An Amazing Deal!
If you were to buy all of the items in the club individually from the Boutique they would cost $19.15 and we offer it to you for just $6.99 a month!
MONTHLY SUBSCRIPTION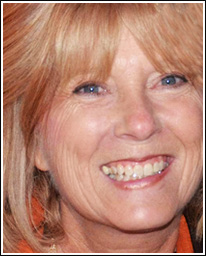 Hybrid Tutorial by Karen Webb