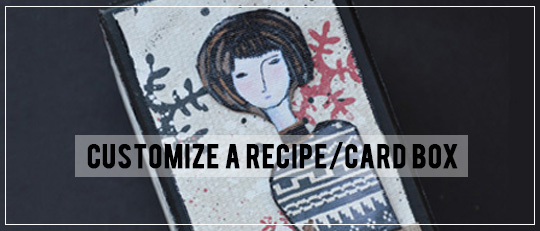 I'll be honest: I'm not very good at simplifying my life. This trait is abundantly clear when you look at my artwork. If one digital layer is good, ten more layers are better – right? The love of the detail is what attracts me to mixed media art. Combining digital and traditional methods gives me the best of both mediums.
With the holidays upon us, I realize how the past few months have been a whirlwind of good and bad in my life. On the happy front, I'm one of three featured artists at a local art gallery in December. On a very sad note, my father died in September. These two things seriously will make a girl think a LOT about her priorities in life.
Knowing that your life has likely been equally demanding, I wanted to create a gift that would look great and could be simplified. Wandering around our local arts and crafts store, I stumbled upon some wonderful chipboard recipe boxes ready to embellish. A quick measure with a ruler and I realized the box would hold either greeting cards or digitally-created holiday recipe cards. I've added three dimensional details, paint, and some other mixed media touches, but you don't need these to have a finished, festive box.
Step 1: Measure your box and create a print sheet. I found that one 8.5×11-inch page worked for the outside. Make two if you want to line the inside of your box.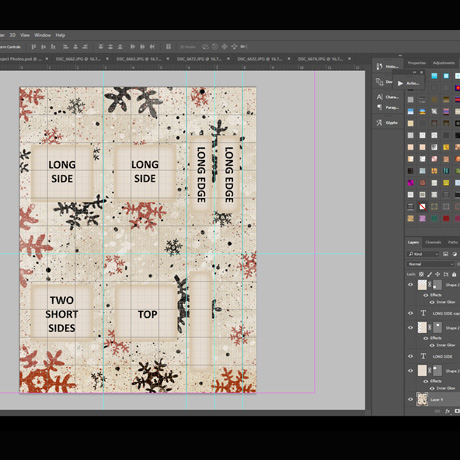 Step 2: I opted to include matching holiday cards with dimensional elements, so I created some additional layouts.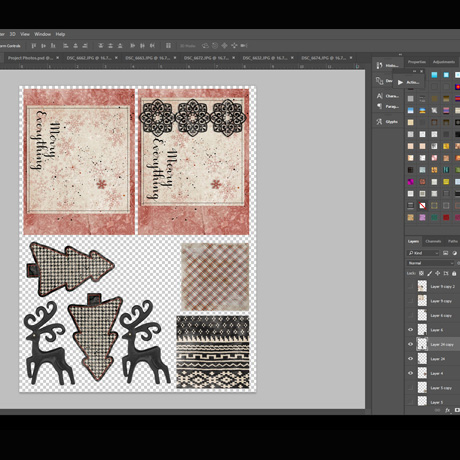 Step 3: I printed my layouts on printable, gessoed canvas for inkjet printers. I cut the pieces to size and applied thick acrylic paint to the edges. I also painted the edges of the box.
Step 4: Next, using a good quality tape, I adhered the panels to the box. Note that my box top is three-dimensional, but you can create something great without those extra steps.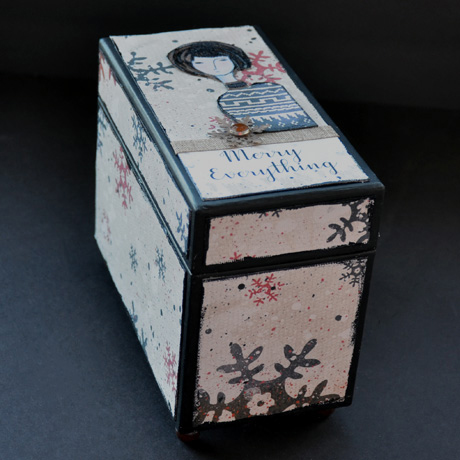 Step 5: If you choose to put something inside your box, assemble some cards or include some of your holiday recipe cards.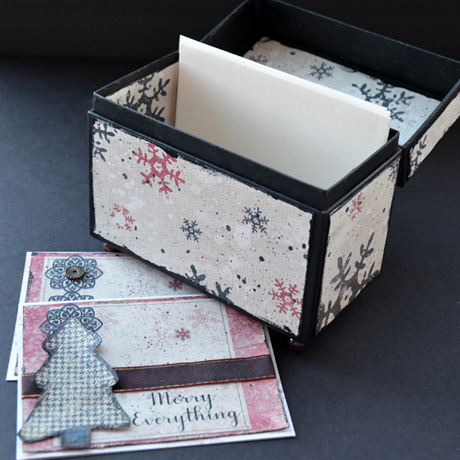 Make several at the same time to speed up the process. From my house to yours, may your holidays be filled with light, laughter, and love. Live each day creatively!

(Click on the images below to be taken to the product page)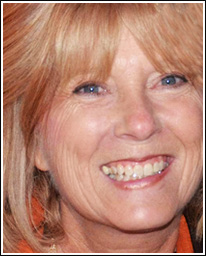 Hybrid Tutorial by Karen Webb