Once you get the hang of Photoshop shortcuts keys, they can really speed up your digital scrapbooking. One nice thing about shortcuts is that they are often the same for Photoshop and Photoshop Elements. While you can change and customize them in Photoshop, this tutorial will cover how to find the default keyboard shortcuts, plus I will list some I use frequently.
Note: If you are using a Mac, substitute "Command" for the Control (Ctrl) key and "Opt" for the Alt key.
You can use one-letter keyboard shortcuts to select different Photoshop tools without needing to click them in the Tools panel. You can easily view the keyboard shortcut for a specific tool or group of tools by holding your mouse over it or by right-clicking on the tool's small arrow to show the nested tools. The letter in parentheses next to the tool name is its keyboard shortcut. Simply type the letter, and the tool is selected in Photoshop.
Tools Panel shortcuts I use most when I am scrapping:
Move Tool = V
Marquee Tool = M
Brush Tool = B
Type Tool = T
Default Colors = D
Switch Foreground and Background Colors = X
There are keyboard shortcuts for most things you can do in Photoshop. Shortcut lists generally categorize them by which tab they are under in the top menu bar. The keyboard shortcuts will show to the right of a specific task when you click on a tab. If there isn't one listed, that task doesn't have a default keyboard shortcut. In the screenshot below, you can see that Ctrl+S is the keyboard shortcut for Save.
I wanted to highlight all the shortcuts I used while creating a layout, but it didn't take long for my list to get way too long! I use a lot more keyboard shortcuts than I have room to mention, so I've tried to list those I use more frequently.
Here are 11 useful keyboard shortcuts:
Ctrl+Z (undo/redo)
Ctrl+Alt+Z (Step backward) You can repeat this multiple times to go back several steps.
Ctrl+T (Free transform) I use this when rotating and resizing photos on my page.
Ctrl+0 (Fit on screen)
Ctrl+R (Turn rulers off/on) They need to be on to drag guides, so I find this quite handy.
Ctrl + or – (zoom in and out) I set my scroll wheel to Zoom under Preferences, so I don't use this one as much as I used to.
Ctrl+D (Deselect)
Ctrl+Shift+D (Reselect previous selection)
Ctrl+Shift+I or Shift+F7 (Invert selection)
Ctrl+Alt+G (Create/release clipping mask)
Hold the Spacebar down to use the Hand tool without changing tools. (This won't work with the Text tool).
The shortcuts you may find most helpful will depend on your workflow and your digital scrapbooking style. You can find and download a full list of default keyboard shortcuts at Adobe Help.
If you haven't used keyboard shortcuts before, choose one you'd like to learn. Write it down on a sticky note and practice using it on your next digital scrapbook page. Once you have that one down, choose another, and soon you'll be using keyboard shortcuts like a pro!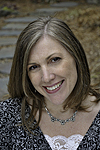 Tutorial written by April Martell