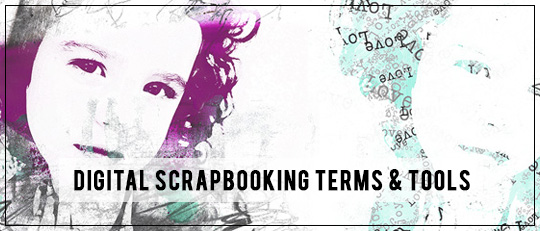 If you're new to digital scrapbooking, some of the lingo might be a bit foreign to you. But here's a quick review of some common terminology, tools, and products that will have you up to speed in no time!
Actions: These products are automated sequences of photo editing steps, designed to make photo editing and enhancement super easy! They're prerecorded step by step. All you do is load them and hit the Play button, and your images transform themselves. Some actions allow you to make adjustments along the way, while others do all the work for you. Awesome timesavers! You get a world of creativity, literally at the touch of a button.
Alpha: Alpha is short for alphabet. You'll find alphas in digital scrapbooking kits and collections, and also as stand-alone products. They're a set of creatively-styled letters (A to Z), numbers (0-9), and sometimes symbols (ampersands, exclamation marks, question marks, etc.) that you can use when creating your digital art. Most people like to incorporate them into their layout titles.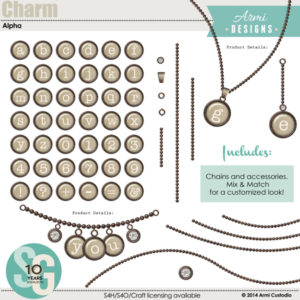 Brushes:
Well, yeah… you can brush with them, of course. But you can also stamp with them. Brushes—gobs of them—are a must for any digital scrapper. Once you start collecting them, you won't be able to stop. Brushes are great when you need a quick accent, a border, a frame, edge, embellishment, mask, texture—you name it! They come in all shapes, and they're so versatile. You'll want millions of them.
Clusters
:
In digital design, clusters are a great way to bring a focal point to your layout. Artfully arranging three or more complementary embellishments constitutes a cluster and can add a polished look to your digital layout. There's definitely an art to successful clustering. Fortunately, if creating and layering a cluster is not your forte, there are hundreds of wonderful clusters from top designers in the Scrap Girls Boutique. Go take a look!
Commercial Use:
You'll see Commercial Use abbreviated as CU. Digital scrapbooking products are often available in two versions: Personal Use and Commercial Use. Personal Use products are for you to use in your own personal digital scrapbooking projects, in projects that you make for yourself, or as a gift for someone else. Some digi-scrapping items are for personal use only. Others are also available for Commercial Use; that's when you create an album or design that you will sell to someone else.
For instance, digital designers use a lot of Commercial Use products to help them create digital kits and collections, which they will then adapt and sell. Commercial Use products are also used for "Scrap for Hire" (SFH) or "Scrap for Others" (SFO) projects, where you create a digital scrapbook album for someone else, charging them a fee for your services. Each designer has their own Commercial Use terms which must be strictly observed and adhered to. Some Commercial Use products are priced separately (higher than the Personal Use version). Other CU arrangements might involve purchasing a commercial or pro license for a particular designer's products.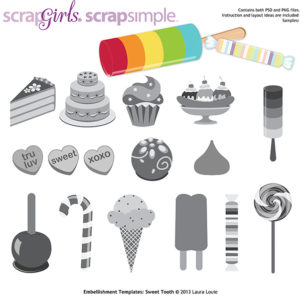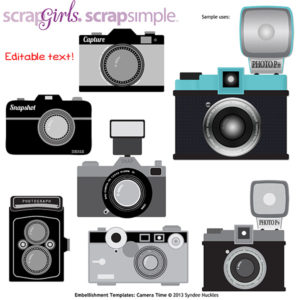 Collaborations:
Also called "collabs" or "collab kits," they're a joint creative effort from several designers, resulting in a huge collection of digital scrapbooking papers, embellishments, and many other extras. Often, these huge collections are called "biggies."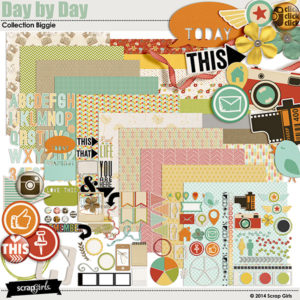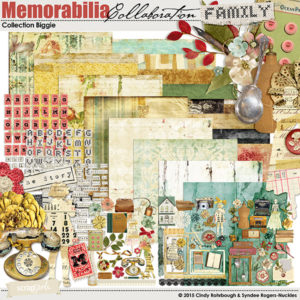 Collections:
Also known as "kits," collections generally include a broad range of digital scrapbooking tools – built around a theme – including digital papers, embellishments, alphas, and whatever other goodies a designer decides to include, like brushes or masks, overlays, or word art. Collections and kits are the building blocks for digital layouts, albums, and other digital art.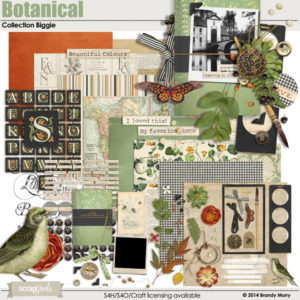 Easy Pages:
These are the simple solution to speed scrapping. Need an album in a hurry? Easy Pages are your answer. Pre-designed pages, usually centered around a specific theme, enable you to drop in your photos, add a bit of journaling if you like, and – ta-da! – instant album!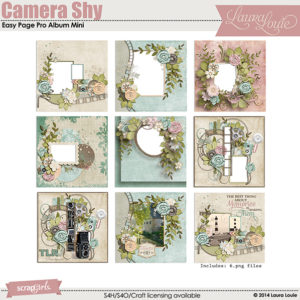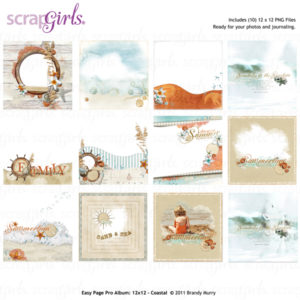 Embellishments:
Also known as elements, embellishments accent your digital layouts by reinforcing your theme, helping to bring focal points to your page, highlighting photos, and generally dressing things up a bit. How many or how few you use on a page depends upon your own unique scrapping style. Embellishments might include flowers, buttons, ribbons, lace, fasteners, graphic elements, photo elements, frames, word art elements, and more. The possibilities really are limitless.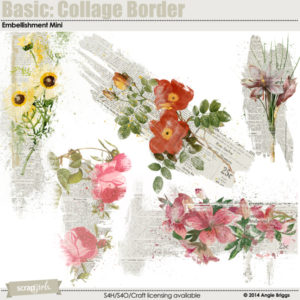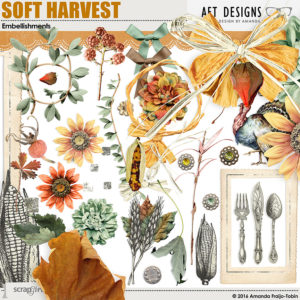 Hybrid:
In the botany world, a hybrid is the product of cross-breeding two different flowers or plants. In scrapbooking, it works much the same way. One example is creating a digital scrapbooking layout and then gluing down traditional 3-D scrapbooking accents and elements for a truly hand-crafted look. Or maybe you want to print out your journaling on a pretty card and paste it into a traditional scrapbook layout, rather than hand-write it on your page.
Hybrid projects let you have the best of both worlds, no matter which one you choose as the basis for your original idea.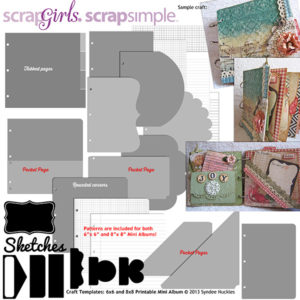 JIF Kits:
JIF stands for "Just Insert Photo" – yes, it's that easy! JIF kits are mini-kits that contain three papers and a handful of coordinating embellishments so you can quickly and easily create beautiful digital layouts. There's a layered PSD file included, which you can use as is, or customize as you wish, moving or rearranging papers and elements to your liking. Then drop your photo in and you're done!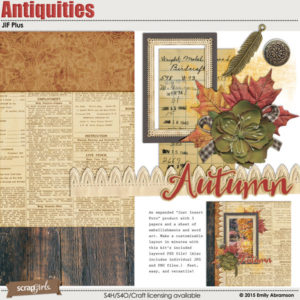 Pocket Life:
The coolest of hybrid projects, Pocket Life products allow you to create amazing custom looks for traditional layouts, digital layouts, cards, bookmarks and other digital art. They're designed to work with photo pocket pages. You just customize the 4×6-inch or 3×5-inch pocket cards with your own photos and journaling, then slide them right into the slots on your photo pocket pages.
Or use them as journaling mats for either traditional or digital scrapbook layouts. You can even print them out and stack them to create beautiful custom greeting cards. With Pocket Life, you're limited only by your creative imagination!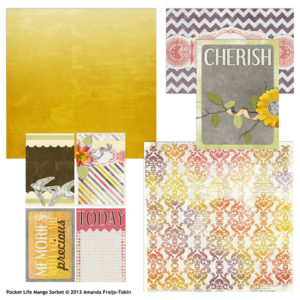 Templates:
Whether you're pressed for time or just need a little creative jumpstart, templates are an invaluable addition to your digi scrapping stash. Can't figure out how to fit several images on a page? Layout templates do the design work for you, allowing you to add photos, papers, and embellishments from the kit or collection of your choice. Want to custom-make some accents and embellishments without starting from scratch in the design process? Embellishment templates give you the basics and let you customize and colorize accents for your layouts.
Wish you could create beautiful textured or patterned digital papers? You can with paper templates and the Blending mode menu in Photoshop or Photoshop Elements. Love the look of custom word art or creative alphas but have no clue where to begin? Yep, there are templates for those, too. Templates do the heavy lifting, and you add your own creative spin to create a finished product!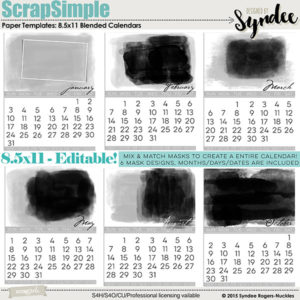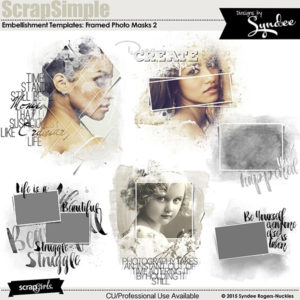 Now that you're up to speed on terminology, grab your digi scrapping tools or explore some you've never tried before, and take your layouts to a whole new level!