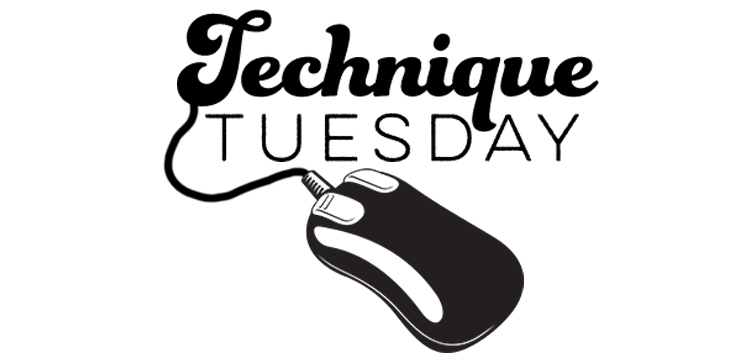 Recoloring Papers & Elements Nondestructively
In this tutorial, I'll show you a super easy method of recoloring the colored papers in my ScrapSimple Paper Templates: Altered Art Vol 1. This also works great for colored elements.
Step One: Prepare the Document 
Open one of your papers (File > Open). I'm using SNU_SSPaper_AlteredArt_VOL1-5b.jpg.
Make a duplicate copy (File > Duplicate).
Close the original.
Step Two: Add a Color Fill Layer
In the Layers panel, click on the Create a New Fill or Adjustment layer icon and choose Solid
In the Color Picker, choose a I am using Hex #d64b4b. Click OK.
Step Three: Change the Blend Mode 
And now for the magic!
In the Layers panel, change the Blend Mode of the Color Fill layer to Lighten. How cool is that?
Step Four: Blend Mode Samples
Let's play with the Blend Modes to discover other variations! In this example, I changed the Blend Mode to Screen.
And finally, in this example, I changed the Blend Mode to Soft Light.
The great thing about this method of recoloring is that you get a variation of colors as opposed to just recoloring one of the greyscale templates. In that case, you would have just one all- over-color.
Here's the same paper, but I have used the greyscale template version and added the same Color Fill layer and the Soft Light Blend Mode as I did above. It's a huge difference!
And that's all there is to it! So easy, and the best part is that this is a totally non-destructive way to recolor your backgrounds, textures, and papers!
Make sure to save your paper (File > Save As) in an easy-to-find location.
Happy scrapping!


Tutorial written by Syndee Rogers