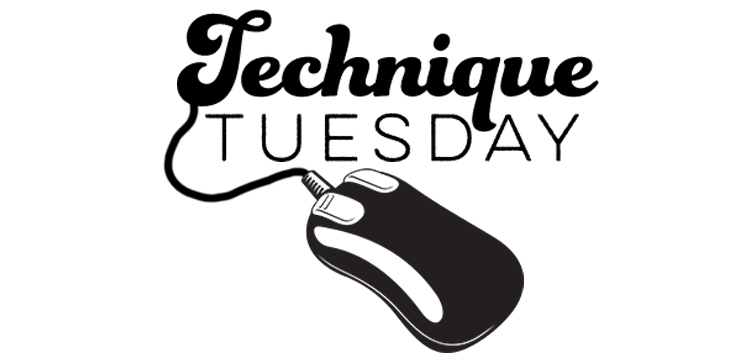 How to Extract an Image from a Background Using Photoshop
(This tutorial was created using Photoshop but should work the same in Photoshop Elements)
 Extracting images from a photo or other background source is one of the most eye-catching things you can do in Photoshop. It's also one of the most useful! It looks like you spent hours doing it, when it only takes a few moments. Let me show you some quick steps! 
Step 1: Open a photo that you want to extract an image from and create another blank layer above it. For our example, I am going to use this butterfly photo: 

Step 2: With your Brush tool, pick a Small Round Hard brush and a color that is contrasting to the image you want to extract. For example, I chose a size 10 brush in a bright pink color. 
Step 3: In the top layer, outline your entire image with your paintbrush. Be careful to stay just inside the image's border. Adjust your brush size if you need to as you go along. You can fill small areas in completely at this point – like I did with the antennas. 
Step 4: Take your Magic Wand tool and with the "Contiguous" checked, click inside your outline to select it. 
Step 5: Go to Select and choose a number about half the size of the brush you used. (For example, since I was using a size 10 brush size, I chose the number 6.) 
Step 6: Now, go to Edit > Fill and fill the outlines with color (the color does not matter). Next, deselect the layer by going to Select > Deselect or pressing Ctrl-D. 
Step 7: Move your photo layer on top of your outline layer. 
Step 8: Press the Alt key and move your cursor so it is in-between the two layers on the Layers palette. When you see it turn into a little white box with an arrow, click your mouse to clip your image to the mask you created. Ta-da! 

(Click on the images below to be taken to the product page)


Tutorial written by Darryl Beers