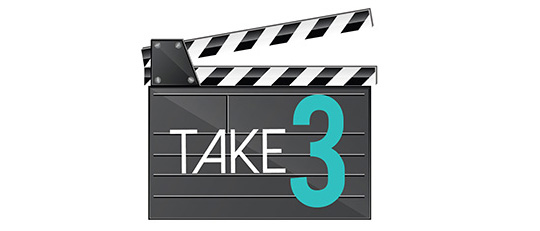 Springtime in the Northern Hemisphere is the perfect time to snap pics of your garden as the blooms burst forth — and we have the perfect kit to showcase those lovely lilies, darlin' daisies, and radiant roses! This month, our Take 3 showcases the Value Pack: Showers and Flowers by Chere Kaye Hile. It's got everything you need to chronicle the fun and floral adventures that spring brings to you and your loved ones.
If you've ever wondered what it would be like to try out a collection before you buy it, Take 3 gives you that insider's peek as three of our Creative Team members design a layout from the same collection and tell you what they liked best about the kit. But wait, there's more! Then we give you a chance to grab that collection for 50% off until Friday (4/14) at Midnight (ET). See what we've featured this month!

Cindy: I loved working with the soft pastel colors in Chere Kaye's kit, plus there's a fantastic selection of titles. The additional paint and grungy papers make this kit so versatile. And there are so many embellishments, it was hard not to want to use them all!

Geraldine: I was immediately drawn to this collection's spring colors, lots of choice in papers, and embellishments! I love the attached templates, too. This collection is perfect for my spring photos!

Laura: This kit screams "spring!" I love the rainbows and the pretty pastel colors, and I really like the kit's versatility. It can be used not only for spring seasons and holidays, but it can also be used for summer. This collection is packed with so many pretty styles of flowers and great, unique embellishments.