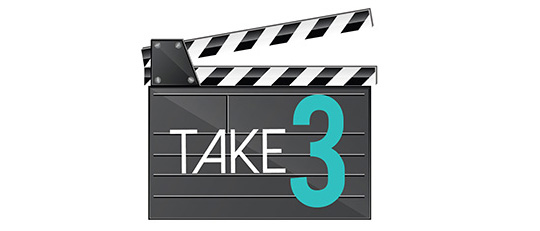 This month's Take 3 features Connie Prince's June 2020 Value Pack! Though this kit is titled June 2020, trust us, it's timeless! It's packed to the brim with bright colors, jubilant embellishments, and so much creativity that this one kit will carry you through who-knows-how-many new scrapbook pages! Each month, our Take 3 features gives three of our Creative Team members a chance to design a layout from the same collection and tell us what they liked best about the kit. Then we give you a chance to grab that collection for 50% off until July 3rd at Midnight (ET). Check out their reviews and layouts below — then take Connie's kit home today!

Celestine: The cheeriness and vibrancy of this collection by Connie Prince made me want to scrap something sunny. It is perfect for houses, neighborhoods, walks in the park, or Father's Day. The versatility of the paper colors and patterns will mix and match well with many other kits. And you can absolutely tell that I adored those stylized flower frames!

Sue: I love the bright blues, yellows, and greens of this kit. The color palette gives my eyes a taste of summer and makes me think of days on the beach, in the pool, or in the sun. This cheery palette makes me want to scrap lots of happy memories!

Laura:  I love that this kit offers so many embellishments — and the color combination is perfect for those boy pictures! I can't help but think about what life was like in June 2020 and how far we have come. The houses in the kit reminded me of the quarantine — and the word art encourages going for a walk, while the bike embellishment reminded me of activities that allowed a sense of freedom during isolation.