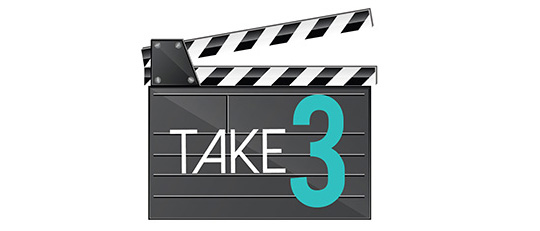 What's not to LOVE about our February Take 3? It's the perfect way to help you meet-and-greet one of our favorite mini kits by Armi Custodio. We asked three of our Creative Team members to design a layout from Armi's collection to give you some awesome ideas for how to use it this month as you scrap about everyone's favorite four-letter word. So before you dive into Armi's Sweet Love Collection Mini, scroll down to read our gals' tips and hints. Then, hop over to the store and grab this kit while it's on sale for 50% off until February 6th.

Sue: Armi's collection has beautiful pastel colors and creative love-themed embellishments. I especially like the whimsical heart-shaped balloons, Valentine candy word art, scattered rose petals, and dangling chain. With so many fun embellishments and lovely papers from which to choose, you'll be able to scrap romantic, feminine, or Valentine's Day photos in a snap!

Sondra: The delicate papers of this mini kit are what caught my eye first … then I saw all the heart elements — and I was sold! This is a perfect kit to scrap all your Valentine's Day memories.

Andrea: This is such a soft, pretty collection with the sweetest embellishments. The colors, so shabby chic, are what caught my eye. Not only can you use it for Valentine's but for sweet baby layouts, too. Circles are my favorite shape, and the circle embellishment in this kit is already a winner for me.