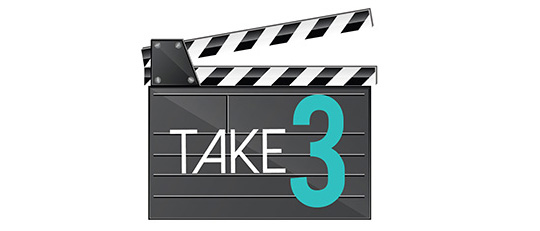 This month, the Northern Hemisphere is all about pumpkin spice lattes, raking leaves, and admitting there's always room for one more pumpkin on the front porch! Naturally, we thought this would be the oh-so-perfect time to showcase Chere Kaye's Falling Slowly Collection Biggie as our Take 3 feature. Take 3 means we ask three of our Creative Team members to design a layout from this collection and tell us (and you!) what they liked best about the kit — so you can get an up-close-and-personal idea of how it would work wonders for your scrapbooking this month. Then we give you a chance to grab this collection for 50% off until this Thursday at Midnight (ET). Read on to see what we've featured this month!

Marie: The Falling Slowly Collection by Chere Kay is gorgeous! The warmth of the textured papers and beautiful embellishments will make all the difference in your next layout. There's so much to choose from, and it is truly an inspiring collection. Don't you just love the word art? They really stand out. The tree embellishments are my favorite! 

Laura:  I love the versatility of this kit, plus it has that realistic look that I love! The mix of patterns is amazing, and the bold pumpkin paper caught my eye. With 16 patterned papers and 14 solid papers, there are so many ways you can accent your projects with this kit! Chere Kaye has included pieces with a pop of blue, and they really stretch the kit's usefulness for so many projects. Don't think of this as just a fall/autumn kit — it can be used for summer, too!

Geraldine: I love these colors for my autumn pages! There are 90 embellishments in this kit — and they are perfect with all the papers Chere Kaye has included. This kit will suit any of your autumn projects!