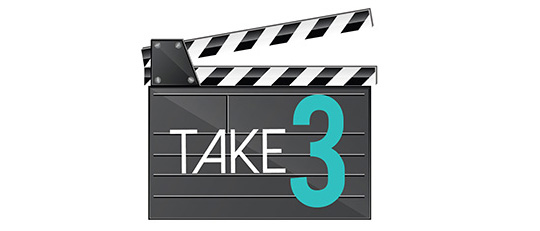 In retrospect, it's often our everyday moments that become our most cherished memories. This month, our Take 3 feature showcases the Everyday Moments Collection by Aja Fillmore Creations. Take 3 gives three of our Creative Team members a chance to design a layout from the same collection and tell us what they liked best about the kit. Then we give you a chance to grab that collection for 50% off until Thursday at Midnight (ET). Click over to the blog and see what we've featured this month!

Andrea: This collection has the perfect balance of colors, word art, and embellishments, and, oh my! lots of beautifully patterned papers. I love patterned paper a LOT, and I love blues and greens together. In this kit, there is also a pop of red and yellow. What's not to like about this collection?!

Debby: I was attracted to the colors in this collection. The navy and bright pink are such a nice combination. The papers are good for all subjects with some neutrals, too. Great word art, too!

Sue: I love all the different word art in this kit. Aja crafted a wide variety of word art to fit many different types of scrapping pages. The bright primary colors combined with white and cream make this a kit that can fit many themes. It made me itch to scrap an everyday moment!