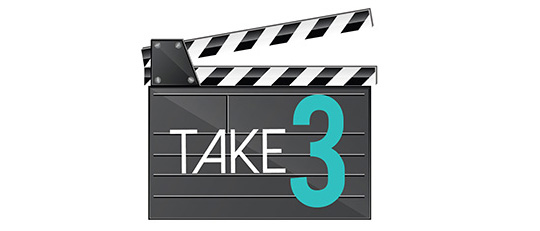 It's a grand, old flag, it's a high-flying flag — and it's center stage on our Take 3 feature this month. We're flying Ginny Whitcomb's Big Bang Collection for you to gaze at and let your creativity take flight. This month's Take 3 features sample layouts and insights from Andrea, Marie-Christine, and Shauna. And because we know how much you love a sale, you'll find this kit on sale for 50% off until July 3rd.

Marie-Christine: I absolutely love this collection with its vibrant colors and the wonderful feeling of celebration and festivities. This kit is suitable for any occasion with all the embellishments, alphas, and, of course, the patriotic theme works for all of your Fourth of July photos. It's truly a fun collection.

Andrea: This collection will never age! I love the grunge as well as the clean design. I fell in love with Ginny's Big Bang Collection, especially the elements and the papers,  when it first appeared in the Scrap Girls store. It's festive and can be used for birthdays, too (boys, girls, and even adult layouts).

Shauna: I love patriotic kits! The color combo works for boys or girls, and, of course, the color scheme is always fun for summer layouts. When I saw the Big Bang Collection, I was immediately drawn to it, but I think the worn papers are what sealed it for me. They are just so awesome! I had such fun with this kit, and I know I will use it over and over again.