If textures are your thing, then prepare to fall in love our new ScrapSimple Club for February! Elisha Barnett has packed her Media Mix-Up Collection with masks and paper templates that will quickly become some of your all-time favorites: "I really like this club for creating artsy layouts featuring a big 'money shot' photo." So, waste no time in grabbing your favorite portraits and candids — Elisha's club is destined to be their new home!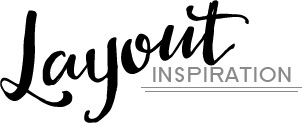 Layout by Judy Webster

Layout by Andrea Rose Hutton

Layout by Carmel Munro

Layout by Amy Flanagan


Behind the Scenes Tidbits
What inspired Elisha as she designed:
"I was going to get rid of some of old scrapbooking magazines, but I ended up being inspired by the wonderful mixed-media pages in the Somerset Studio publications. So many used decoupage, stitching, torn and distressed paper, and paint. I love this style of scrapping, so I wanted to try my hand at creating it digitally. (And I ended up keeping ALL the old magazines because every single magazine "sparked joy" for me!)"
Product Name Inspiration:
"I flipped around the term "mixed media" to come up with the kit's name: Media Mix-Up."

An Amazing Deal!
If you were to buy all of the items in the club individually from the Boutique they would cost $19.15 and we offer it to you for just $6.99 a month!
MONTHLY SUBSCRIPTION


Did you know that Scrap Girls Club members get Members Only goodies that will never appear in the store? Elisha has created a Nano kit and a mask set just for club members!