With summer just around the corner, Susie envisioned this month's club pairing well with your heritage pages and garden-themed layouts. Susie's grandmother was her inspiration for this Botanica Collection, because she was a botanist and made sure her grandchildren knew "up close" about all the plants and flowers they would see on their walks with her in the Australian bush.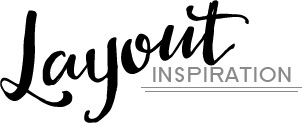 Layout by Judy WebsterLayout by Carmel MunroLayout by Andrea Rose HuttonLayout by Sue Maravelas
Behind-the-scenes Trivia: We know you love behind-the-scenes details, so here's one more from Susie: "My grandmother not only took us on bush walks but it was her goal to take every grandchild (16 of us) camping with her before she died! I don't like sleeping under the stars — unless there are five stars, as in a 5-Star hotel! Time caught up with my grandmother before it was my turn to go camping, this club is my tribute to her influence in all our lives."
An Amazing Deal!
If you were to buy all of the items in the club individually from the Boutique they would cost $19.15 and we offer it to you for just $6.99 a month!
MONTHLY SUBSCRIPTION


Did you know that Scrap Girls Club members get Members Only goodies that will never appear in the store? Susie has created a Nano kit,  and Faded Paper Edger Embellishment Templates just for club members!