With a creative resume a mile (or two) long, is there anything new for designer Syndee Rogers to dream up for her next collection? Oh, yeah, and you're going to love it as much as we already do!
Syndee's cheerful style shines through her new ScrapSimple Club: Dream Big as she combines die-cut paper shapes with hand-drawn elements, lettering, and bright, messy watercolors. So, what kind of layouts does she envision this collection will work with?
Pretty much anything! You can do bright, whimsical layouts without really even trying, but with some of the flowers, they are more elegant and you could create wedding and anniversary layouts easily.
Take a little stroll as you scroll — because Syndee has more to show you about what she packed into this month's ScrapSimple Club!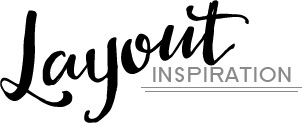 Layout by Syndee Rogers

Layout by Angie Briggs

Layout by Syndee Rogers

Layout by Syndee Rogers

Layout by Syndee Rogers

Layout by Shauna Trueblood

Layout by Syndee Rogers

Behind the Scenes Tidbits: "I have a confession: Sometimes I have a hard time translating the whimsical things in my head onto paper. My brain likes to take over and try to make everything all straight lines and hyper-realistic (which is so not my personality!). It's a little like the two sides of my brain (logical vs. creative) are at war with each other! LOL!"
What inspired her as she designed: "I used to do a lot of hand-cut elements back before digital scrapbooking took over my life! I made almost everything from scratch — I even taught classes on the technique. So, I was inspired by my past paper passion, plus I always love bright, happy colors, and, of course, lettering."
The product she especially loved designing: "I really love all the hand-drawn elements of my ScrapSimple Embellishments: Big Dreams. I drew EVERYTHING for this club. (My arms are screaming at me because of it! LOL) I think my favorite item is the camera."


An Amazing Deal!
If you were to buy all of the items in the club individually from the Boutique they would cost $19.15 and we offer it to you for just $6.99 a month!
MONTHLY SUBSCRIPTION


Did you know that Scrap Girls Club members get Members Only goodies that will never appear in the store? Syndee has created a Nano kit and a design mix including papers and embellishment templates just for club members!