Designer Ginny Whitcomb brings us Pep Talk, her latest ScrapSimple Club that art journal fans will love. Plus, this kit is "something that could be used for everyday scrapbooking projects, any time of year. This month's club is all about being positive and I believe we all need to give ourselves a little pep talk once in a while!"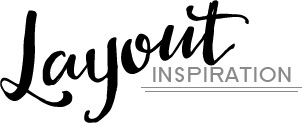 Layout by Judy Webster

Layout by Andrea Rose Hutton

Card by Shannon Trombley

Layout by Sue Maravelas

Card by Shannon Trombley

FUN FACT:
"The name for this club came after a somewhat restless night of sleep. I was trying to decide if I even had time to do this club because of other commitments. But that little voice in my head started telling me, 'If it doesn't challenge you, it doesn't change you. You Can Do This! You've Got This!' So, it was truly a Pep Talk that I gave myself!"

An Amazing Deal!
If you were to buy all of the items in the club individually from the Boutique they would cost $19.15 and we offer it to you for just $6.99 a month!
MONTHLY SUBSCRIPTION


Did you know that Scrap Girls Club members get Members Only goodies that will never appear in the store? Ginny has created a Nano kit, and a set of Paper Templates just for club members!