With spring popping up here in the Northern Hemisphere, we're all relishing the new growth and the many ways we can finally enjoy the great outdoors. Designers Darryl Beers of DRB Designs and Scrap Girls owner Angie Briggs have teamed up this month to produce our ScrapSimple Club: Sprout — a club that echoes all that they love most about this time of year. And because they are veteran designers, they packed it full of so many goodies, there's something for everyone and for just about any layout you want to create. Scroll down and see what pops up in this month's new club!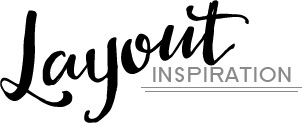 Layout by Judy Webster

Layout by Vikki Lamar

Layout by Carmel Munro

Layout by April Martel

Theme of this club: This club is all about spring: flowers starting to sprout and bloom — butterflies and insects starting to appear — and lots of texture everywhere you look. Spring is a time for new beginnings and getting a fresh look at the world.
Inspiration for this club: To be honest, this club was inspired by everyday life as we see it each spring: green leaves start to push their way out of the brown branches, and flowers start to sprout up from the earth.

An Amazing Deal!
If you were to buy all of the items in the club individually from the Boutique they would cost $19.15 and we offer it to you for just $6.99 a month!
Did you know that Scrap Girls Club members get Members Only goodies that will never appear in the store? Angie and Darryl have created a Nano kit and a set Frame embellishments just for club members!