With a love for grunge and an eye for design, Florju Designs has brought us another fabulous kit this month in her ScrapSimple Club: Enjoy Your Day. If you're a Florju fan (we sure are), then you will love her newest kit! Scroll down to see more of our latest club.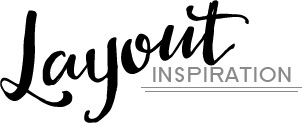 Layout by Carmel Munro

Layout by Sue Maravelas

Layout by Geraldine Touitou

Layout by Andrea Hutton

Layout by Geraldine Touitou

We think you will LOVE Florju's Mix Brush Set: These brushes speak of empowerment — because they empower YOU to put them together in whatever way you want! Florju gives you lots of tools with this set to design your own clusters, to highlight or silhouette design aspects on your page, and of course, to combine these elements into unique pieces that have your stamp of approval.

An Amazing Deal!
If you were to buy all of the items in the club individually from the Boutique they would cost $19.15 and we offer it to you for just $6.99 a month!
Did you know that Scrap Girls Club members get Members Only goodies that will never appear in the store? Florju has created a Nano kit and a set of clipping mask embellishments just for club members!