Cozy family moments and memories made outdoors on snowy days — that's just what designer Aimee Harrison had in mind when she designed her Snow Beautiful Collection for this month's Scrap Girls Club! With this collection, your winter pics will find a perfect home, so scroll down to discover a visual sampling of what Aimee has packed into this club for you!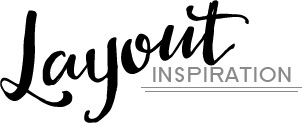 Layout by Carmel Munro

Layout by Amy Flanagan

Layout by Judy Webster

Layout by April Martell

CLUB TRIVIA
Inspiration for the product name: "Although my kit is about much more than snow, I wanted the name to have a wintry feel, so Snow Beautiful became the perfect title to capture that feeling."
What inspired her as she designed: "I was particularly drawn to images of hanging snowflakes and jewel-encrusted doors with a yarn ball wreath."
The product she especially loved designing: "I especially love the snowflake banner and the little crochet snowflakes because they are the perfect style for this collection."

An Amazing Deal!
If you were to buy all of the items in the club individually from the Boutique they would cost nearly $40.00 and we offer it to you for just $9.99 a month!
MONTHLY SUBSCRIPTION

Did you know that Scrap Girls Club members get Members Only goodies that will never appear in the store? Amiee has created a set of frame clusters and a JIFFY Easy Page Album just for members!