What makes you happy? Get off the busy merry-go-round for a few moments and "take five" — while you discover the simple pleasures that await you in the new December Scrap Girls Club. Designer Darryl Beers of DRB Designs has created her Simple Pleasures kit to help you feature photos of family, friends, and pets with easy to assemble, beautiful layouts that portray what makes you happiest!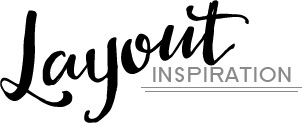 Layout by Andrea-Rose Hutton

Layout by Amy Flanagan

Layout by Geraldine Touitou

Layout by Vikki Lamar

Layout by Geraldine Touitou

CLUB TRIVIA
What the club theme means to her: "The title says it all: the Simple Pleasures in life. For me, that mostly means time spent with family and friends and my cats, Sam and Sofie."
What inspired her as she designed: "I love thumbing through fashion magazines and seeing the new trends. I was drawn to the mix of geometric patterns mixed with florals."
The product she thinks you're going to love: "The Embellishment Clusters will save you so much time as you're building a layout. Just plop them on your page along with your photo, and you're practically done!"


An Amazing Deal!
If you were to buy all of the items in the club individually from the Boutique they would cost nearly $40.00 and we offer it to you for just $9.99 a month!
MONTHLY SUBSCRIPTION

Did you know that Scrap Girls Club members get Members Only goodies that will never appear in the store? Darryl has created a pretty Nano Collection and a JIFFY Easy Page Album just for members!