It's like she's reading our minds! Designer Amanda Fraijo-Tobin knows what we like when we crack open a new club each month — and she filled her April Scrap Girls Club: A Beautiful Mess with so many amazing products, so don't waste another moment before exploring it!
"When I design clubs, I really pack in loads of products! I try to keep them pretty general so they'll be great for any occasion or season. Although I have to admit, the bright colors in this club make me look forward to warmer days."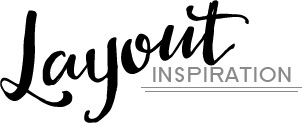 Layout by Judy Webster

Layout by Amy Flanagan

Layout by Vikki Lamar

Layout by Carmel Munro

Product feature: Word Art Quotes
"A Beautiful Mess: Word Art Quotes are unique in that they contain two variations. I created layers of color and paint that coordinate with the club, but I also included a standard black version without the paint. This way, you can get more use out of them!"
Inspiration for the Product Name:
"Life is just that: Beautiful … and messy! Enjoy it, relish it, appreciate it!"
The product she thinks will be the most versatile:
"I think the Edges Embellishments will be really useful with their messy paint layers. I created them as a fun cluster border with layers of paint, tape, and other goodies. These are an easy way to add a lot of depth and interest to a layout with just one single embellishment!"


An Amazing Deal!
If you were to buy all of the items in the club individually from the Boutique they would cost nearly $40.00 and we offer it to you for just $9.99 a month!
MONTHLY SUBSCRIPTION

Don't Miss It!
Scrap Girls Club members get several Members Only products in each club — things that will never be available in our store! The JIFFY Page Album is always a winner, and Amanda's album is sure to be a club favorite. These layouts come as flattened PNGs (where all you have to do is slide in your photo), but you also get the same layouts as a layered PSD file that you can tweak and manipulate to make it entirely your own. Grab it now while you get the best deal ever!