Attention, all you who love all things fall! Here's the kit you've been waiting for! Laura Louie has created the perfect collection that's "all things fall" in her Artistic Autumn Collection — this month's Scrap Girls Club. But she took it one step further: "I pictured this club working well for fall photos of leaves, steaming cups of cider, and frost on pumpkins! I think it could also work beautifully for photos of children finger-painting, painting ceramics, or photos of your favorite artworks. I'd really love to see our customers scanning or photographing their own works of art and creating layouts to celebrate them!"
See more of Laura's Artistic Autumn Collection by scrolling now — and grab it at a fabulous price by subscribing to the Scrap Girls Club today!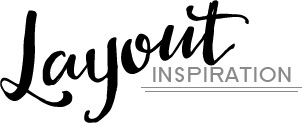 Layout by Geraldine Touitou

Layout by Amy Flanagan

Layout by Vikki Lamar

Layout by Geraldine Touitou

Layout by Sue Maravelas

CLUB TRIVIA
What inspired Laura as she designed:
The club was inspired by the beauty of autumn as well as the beauty of the supplies used to create art — the bold colors of a fresh watercolor palette, the smooth feel of fresh chalk, or the way oil colors mingle on an artist's palette! The artist's tools possess a beauty all their own and bring us happiness when we hold them in our hands.
The inspiration for the Product Name: 
Naming my club was very simple! Artistic is a great way to describe the world around us in Autumn, so the title clearly proclaims that this club is all about combining these concepts.

The product Laura thinks will be the most versatile:
The papers could be easily combined with other kits for more design options, but I think they would work great for making tags, labels, and banners. You could position the gold leaves to be more prominent or crop around them to create a more subtle final product. I would be curious to blend them with one another to create some completely different looks!

An Amazing Deal!
If you were to buy all of the items in the club individually from the Boutique they would cost nearly $40.00 and we offer it to you for just $9.99 a month!
MONTHLY SUBSCRIPTION

Did you know that Scrap Girls Club members get Members Only goodies that will never appear in the store? Laura has created a set of Fall colored papers and a JIFFY Easy Page Album just for members!