With the holidays rapidly approaching, I find myself in a bit of a rush to get my Christmas gifts ready. Over the years, we have limited our holiday spending and tried to share simple, personal gifts with our family and friends. The minute I saw the word art, bonus items, and papers in Creative Spirit by Syndee Nuckles, I knew I wanted to create all occasion card sets to give as gifts!
Creating the cards was super-easy with the word art and frame clusters. I chose a finished card size of 5.5 inches wide by 4.25 inches tall so I could print two cards on a letter-sized piece of linen cardstock-weight paper.
To add a special touch, I also wanted to make matching stationary folders to turn the cards into a finished set. Let me show you how I did it:
Step 1:
Open a new 11×8.5-inch (width by height) layout in your digital software. Using Syndee's ScrapSimple Craft Mini Album, drag the 6×6-inch page and a page pocket onto your layout. Duplicate, flip, and resize to fit within an 11×6-inch (width by height) area.
Step 2:
Attach coordinating digital papers to the template pockets and inside of your stationary folder.  Vary the pocket sizes and shapes with the included pocket options.
Step 3:
Create the front cover of your stationary folder using a Bonus Item layout. Add word art and resize.
Print the front of the stationary folder on one side and print the back of the stationary folder on the other side of a piece of linen cardstock. Print the folder pockets on the same cardstock. Cut, score, embellish, and assemble.
With these simple, pretty card sets, I'm quickly catching up on my holiday gift list. Live each day creatively! We'd love to see your creations in the
Scrap Girls Club Gallery
!

An Amazing Deal!
The Creative Spirit Collection, along with 6 other beautiful coordinating products were originally offered as a Scrap Girls Club selection. If you were a club member you would have received all these supplies for just $9.99 a month! 
Join the Club today and start saving tons of money on our top designs!
Learn More

Digital Scrapbooking Products Used: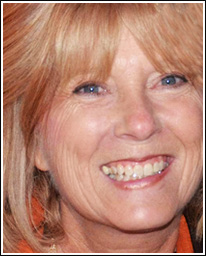 Hybrid Tutorial written by Karen Webb