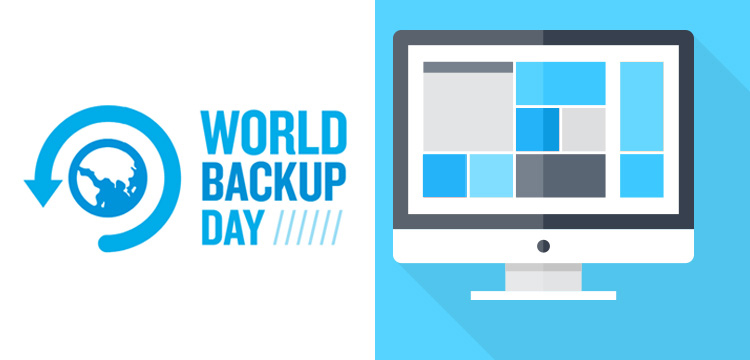 Did you know that there's a day each year dedicated to reminding people to backup their important data?  Not that one day a year is enough, in fact we should all backup important files on a daily basis. That's a tall order I know. And I will admit not one I am very good at. So what to do?
1- Well, as with any task that seems daunting, it's often helpful to set smaller more manageable goals.
2- At the very least we should strive to back up new important files as we create or save them. And maybe shoot for backing up all our important data once a week.
3- It is helpful (at least in my case) to set up a reminder in my Reminder app on my iPhone. It automatically syncs to my other devices like my iMac computer, iPad, and iPhone. That way, no matter where I am – I receive the reminder. You can also set up a Event in your Calendar or your computer or device.
Did you know that there is an entire site dedicated to World Backup Day? It's a great place to find helpful information and to participate and take the World Backup Day pledge. You can visit their site by clicking HERE
(This page is not officially supported or endorsed by World Backup Day.)
Here on the SG Blog we have two helpful articles that have been updated on External Hard Drives and Online Backup Services:
What are External Hard Drives (EHD)?