As digital scrappers, we always want our photos to look their best. There are several edits you might be doing on a routine basis, such as cropping or removing red eye. After that, however, one of the easiest and quickest ways to correct problems and to enhance photos is by using Levels adjustments in Photoshop.
Let's see the difference a Levels adjustment can make.
A Levels adjustment is the first edit to try when dealing with hazy landscape photos. The automatic Levels adjustment I used for my photo of the Grand Canyon cut through the haze beautifully. How easy was that?
It's often a good idea to try a Levels adjustment on photos of people as well. It gives the people a more polished and lively appearance. Only a small adjustment in the Levels of this photo of my grandchildren and their baby cousin made a big difference.
How to make a Levels adjustment: You can access the Levels adjustment dialogue box through the keyboard shortcut Ctrl+L (Mac: Cmd+L). However, I like to access Levels through a separate adjustment layer. This method leaves the original photo intact. Click on the adjustment layer icon (small black-and-white circle) then click on Levels, or go to Layer > New Adjustment Layer > Levels.
When the Levels dialogue box opens, the first thing to try is clicking on Auto. This will make an automatic Levels change. If you like it, you are finished.
You can also click on either the white, gray, or black eyedroppers on the right side of the dialogue box then click on a corresponding white, gray, or black part of the photo.
If you want more control over the adjustments, however, you can adjust the levels manually. Each photo is different, but the histogram of most photos, showing the distribution of pixels from black to white, looks like a miniature wavy mountain. Try moving the left (black) and right (white) sliders, a little at time, towards the center, usually just to where the "mountain" begins to rise. This is the most popular technique and the one I like the most. Occasionally, you might also want to move the middle (gray) slider either right or left to adjust the midtones of your photo.
It is important to know there is no absolutely right amount of Levels adjustment! Make changes according to the photo and to your taste. I adjusted the Levels manually for this photo of a palm branch in my yard. First, I made a slight adjustment, just to give the photo some definition. Then I adjusted the same photo more strongly to give it a more intense look. I could use either of the edited photos in a layout.
Secret tip: Shhhh… the Levels adjustment can also be used on our digital scrapbook papers and embellishments. They can add extra depth and texture to ScrapSimple grayscale papers, for example. In my sample layout, I used a Levels adjustment on
ScrapSimple Paper Templates: Cardstock 2
to emphasize its design. Then I blended it into a paper from the Wonderful You Collection Biggie. Neat trick, right?
Using Levels in Photoshop is a simple fix for many photo problems. Give it a try, then upload your finished layout to the Scrap Girls Gallery and let us admire your beautiful work.


Digital Scrapbooking Supplies Used:
ScrapSimple Paper Templates: Cardstock 2
Wonderful You Collection Biggie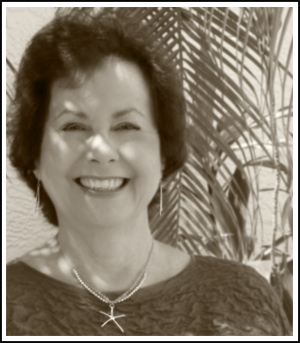 Tutorial written by Diane Lardieri